The construction industry is continuing to see market growth. To stay competitive, companies must seek the latest and most remarkable technologies to support the planning, execution, and management of their projects.
Telematics is an example of efficient and productive technology that continues to justify its place in the construction industry. Telematics is a technology that provides real-time tracking and data insights. It has become invaluable for construction companies looking to manage their fleets effectively.
While telematics has proved its importance in the industry, it is up to businesses to choose a provider that suits their organizational needs. Choosing a telematics provider is more than a quick business decision; it's a partnership that deserves attention and consideration.
To learn more about what makes a good telematics software and why it matters for your business, check out the following article by Trackunit – Telematics Service Providers: Why Should You Choose a Telematics Solution.
Understanding telematics for construction industries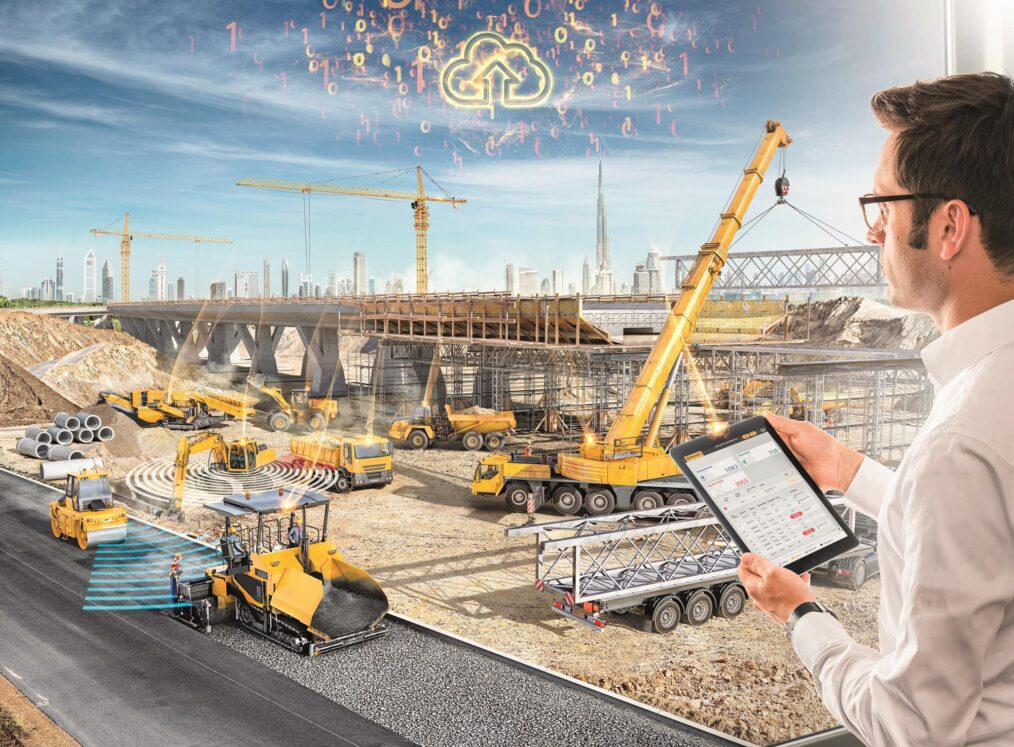 Before we discuss the provider, let's discuss the technology: telematics.
What is telematics?
Telematics technology combines telecommunications and informatics to provide organizations with real-time data tracking, monitoring, and data analysis of their off-road fleet vehicles.
It is an ever-growing market valued in the billions (USD) in 2023 and is expected to rise to the hundred billions in the next ten years.
Telematics uses a global positioning system (GPS), sensors, and data analytics to collect and transmit information about the status, performance, and location of an off-road fleet vehicle anytime, anywhere, and all through an easy-to-use centralized system.
Why telematics?
Telematics offers dynamic solutions that address the challenges that construction companies face daily.
Construction sites are often situated on rugged terrain and uneven grounds. Drivers operate their machines through harsh weather conditions. It is, therefore, imperative that companies use telematics to maintain communication between fleet managers and operators.
Fleet managers can also use telematics devices to keep track of their fleets regardless of location. This helps ensure that fleet vehicles operate effectively and without error. It is helpful for managers to know changes in tire pressure, engine temperature, and speed to determine if the machine is working optimally.
Access to data about the fleet vehicle is even possible in remote locations. Telematics makes sure that fleet managers can always connect to their off-road caravans.
Telematics also offers the ability to track performance. Downtime and idle time significantly impact the bottom line of the company's profits. When vehicles are out of commission, it can create an issue for a company's workforce.
A 2018 Harvard Business School study revealed that 78.1 percent of workers engage in idle time because of poor communication and workflows. Being aware of the daily operations helps to make informed decisions and increase productivity. Telematics is, therefore, effective in reducing downtime and making the most of the off-road fleet vehicles.
When discussing operations on a construction job site, we must remember the importance of prioritizing safety for operators and stakeholders. Telematics allows fleet managers to comply with local and federal regulatory and safety measures.
Prevent unnecessary accidents and injuries by monitoring the usage of fleet vehicles. Historical usage data also helps build comprehensive on-site training for new operators. Fleet managers can identify challenges and opportunities, instilling safe practices for drivers.
The role of telematics providers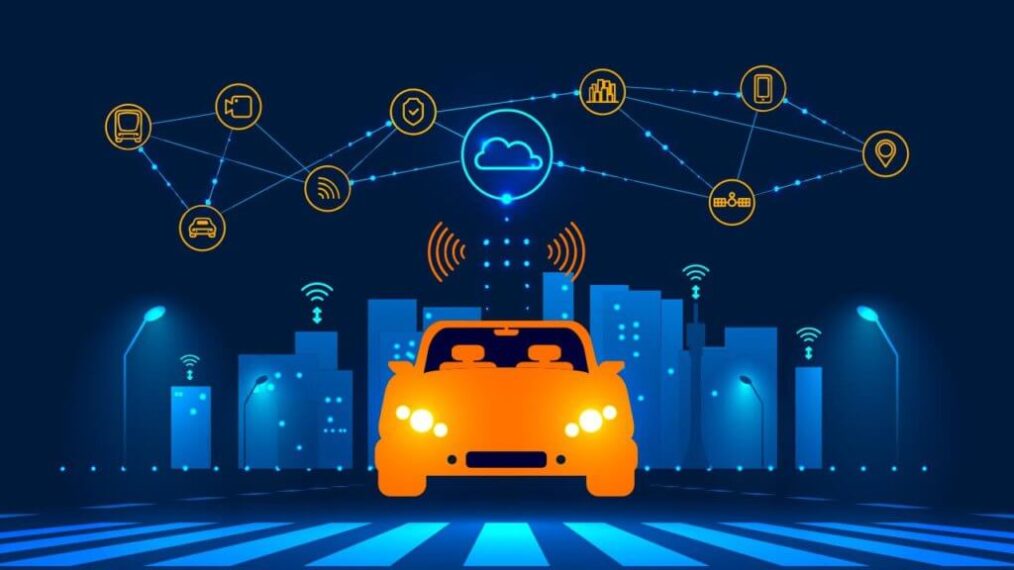 Now that we've discussed why telematics is necessary for construction companies let's explore why selecting a telematics provider matters and how to choose one.
Choose a provider with expertise
Specialized fields like construction require providers that understand the unique challenges of the job. Telematics providers with expertise in construction understand the needs of the business and can recommend solutions that work in the short- and long term.
They can tailor their suggestions and products to the challenges of rugged terrain and remote job sites in harsh weather conditions.
Providers understand the construction industry can offer features and support that align with your business needs and requirements.
Features include:
Off-road fleet vehicle monitoring: Telematics is a technology for all types of fleets. Seek out a telematics provider that knows construction well. Ensure they understand the specific fleet vehicles and equipment you use.
Job site integration: Find a telematics service provider that suits your business rather than fitting your organization with the specifics of a unique service. The benefit? Integrate existing processes and software with telematics devices smoothly.
Security: Using digital platforms and telematics means you need extra protection and security to keep your company's data safe. Seek out a telematics provider that prioritizes safety each step of the way.
Compliance: Construction companies are required to follow a variety of regulatory measures both at the local and federal levels. Pick a telematics service provider that understands the need to comply with safety and regulatory standards. The suitable device and service will do the heavy lifting, ensuring compliance on every site.
Valuing customer support
Refrain from giving your business to any telematics service provider— instead, partner with a provider that values your organizational needs and requirements.
Installing telematics for construction companies can be a complex task. It is essential to select a service that knows its stuff and can provide customer assistance when you need it. Look for services that offer system setups, training, and troubleshooting. These features are available when you choose a reputable provider.
Choose adaptability
Construction projects come in all sizes. Choose a telematics service provider that can offer solutions that scale with the project and growth of your organization.
Whether managing a small residential fleet or a large scale global one, your telematics system should accommodate your needs.
They should be reliable in managing projects of all different complexities and sizes while maintaining security when collecting and monitoring fleet data.
Choose a telematics service provider that has a proven track record
Do your research. Partner with a reputable telematics service provider with a proven track record. They should have existing happy clients that can vouch for their reliability.
Final thoughts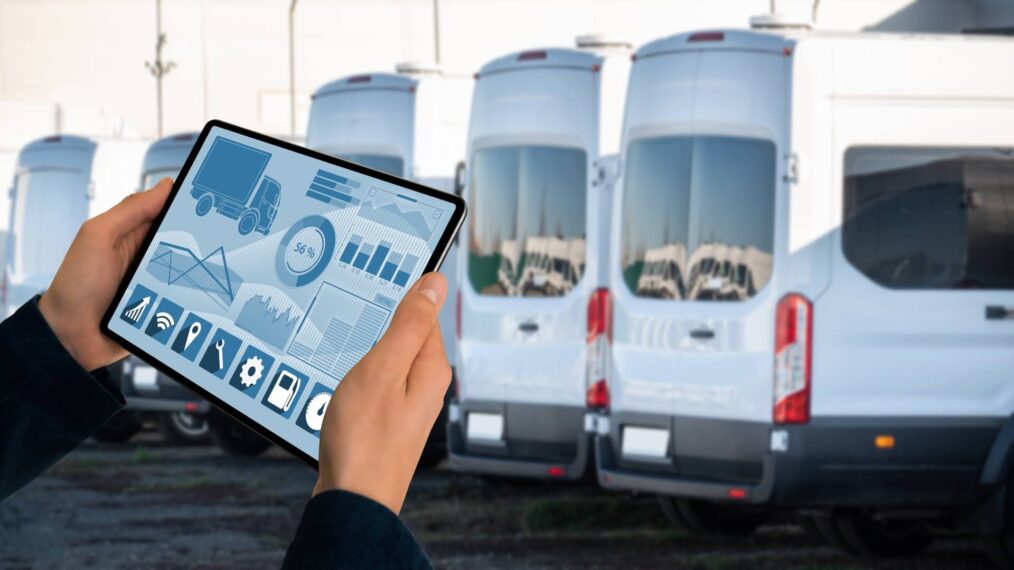 Effective fleet management can make or break a construction project. That is why it is vital to choose a telematics service provider that is reliable and reputable.
Partnering with a provider with a proven track record will help guarantee success for your organization and your clients. They will understand the intricacies and challenges of the construction business and provide tailored solutions for you.