Knowing a couple of things about interior design can go a long way in all of your home redecoration projects. The right style of furniture and proper positioning will make any room look larger, brighter, and much more visually appealing.
If you don't have space in your budget for hiring an interior designer, this is the right article for you. Here, we'll tell you everything you need to know about furnishing your home to help you get the results you desire.
So, without any further ado, let's get right to the bottom of it!
1. You'll need a focal point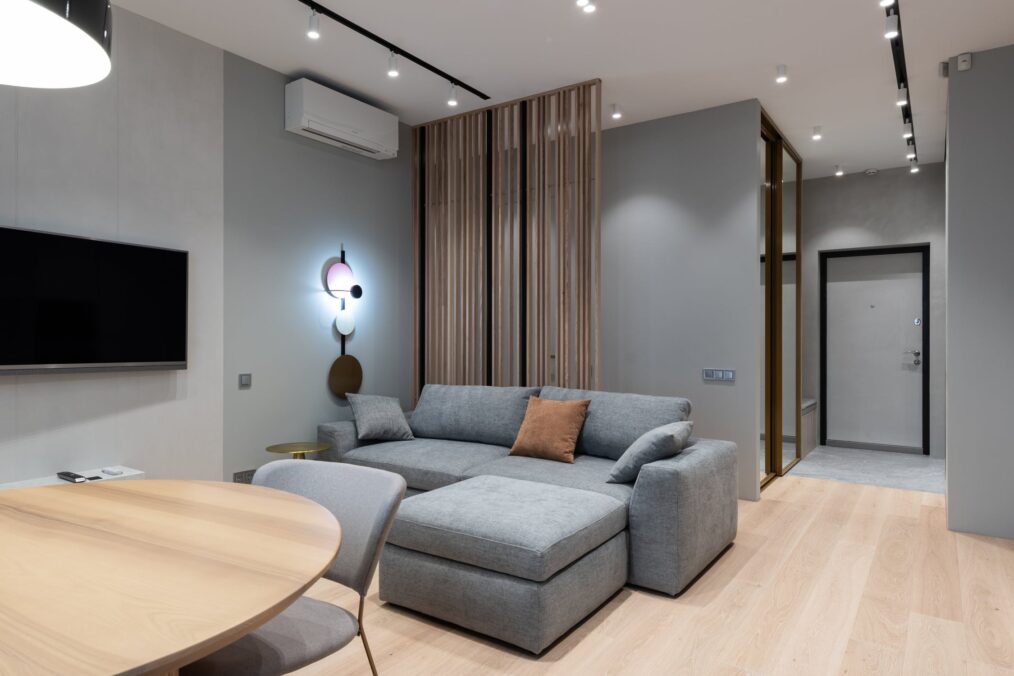 Arranging furniture becomes extremely simple once you've found (or created) the focal point of the room. It could be anything from a cozy fireplace to your brand new TV – but it should be something you consider the best part of the room.
Once you've determined what the focal point will be, all you really need to do is arrange the furniture around it (as much as possible).
2. Keep it simple
Now, when we say you should keep it simple, we do not mean you should follow a strictly minimalistic approach. Your newly furnished living room shouldn't be boring or empty! What we do mean, though, is that you shouldn't mix too many different styles and colors, especially if you don't have much experience in interior design. Consistency is key to bringing the best out of every room you decorate!
For example, you should choose two "base" colors (at max) and then layer everything else on top of them. Small decorative items such as pillows or towels can affect how your room looks in a major way, so remember to use them wisely.
3. Don't neglect the lighting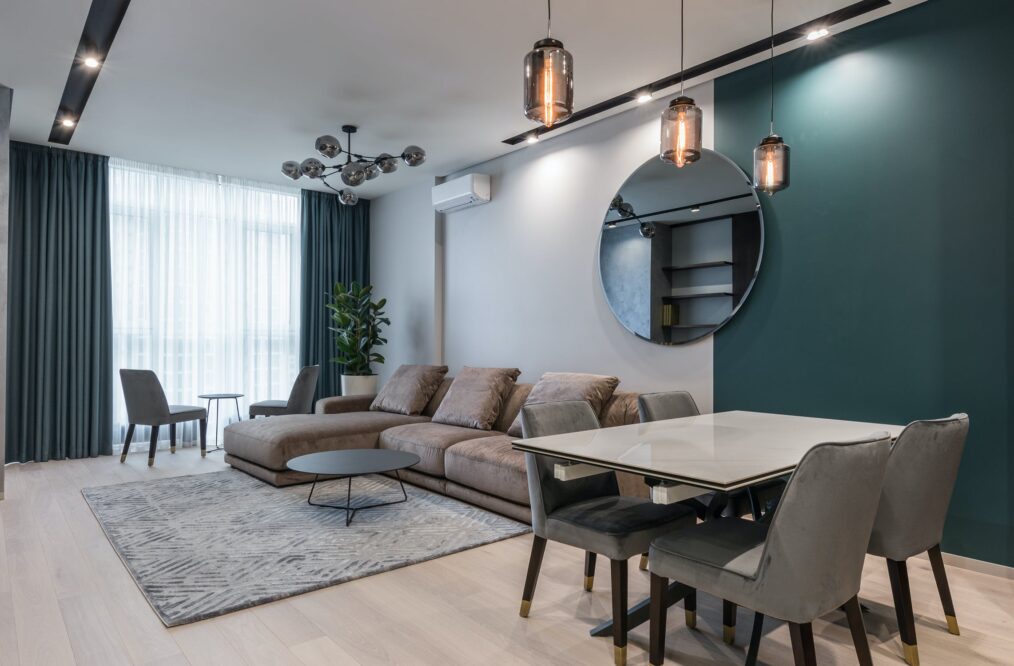 Accent lighting can completely transform any room it's placed into. Similarly, natural light and large windows can do wonders for smaller spaces. Make sure you've considered this as carefully as possible before you start arranging your new furniture!
Again, with proper lighting, even the smallest of spaces can look bright and spacious. If you don't have many windows inside of your home, invest in beautiful ambient lighting to try to compensate for it.
4. Quality over quantity!
When we're talking about furniture, you should never go for the cheapest option. Low-quality furniture pieces are easy to spot, as they don't look very appealing and are extremely uncomfortable.
Now, we're not saying you should go overboard and spend all your savings on furniture for your living room, but quality should always come first.
Sometimes it's better to purchase a single quality item than it would be to buy ten low-quality ones. Keep your budget flexible for as much as you can afford. You'll be grateful for this advice after a few years have passed.
5. Experiment for as much as you'd like!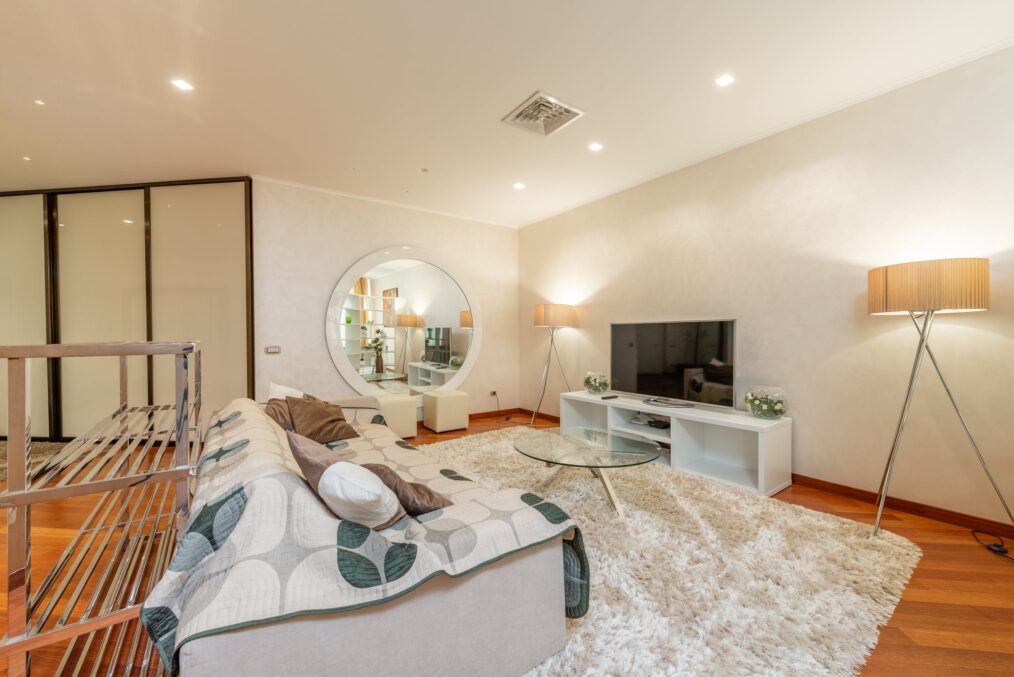 Don't be afraid to arrange and rearrange your furniture as often as you feel like it. As noted on sofa-club.co.uk, the best way to determine optimal furniture positioning and style is to experiment with it! You can play with colors, ornaments, and placements until you've found something that works well for the room you're decorating.
Even if your little "experiment" proves to be a failure, there's nothing to lose! You can easily bring things back to how they've been before.
6. Choose your furniture supplier carefully
Your future furniture supplier is one of the most crucial choices you'll have to make. We're serious! Furniture pieces aren't a cheap investment to make – you'll be stuck with the things you end up buying for years to come! Getting the best chairs, sofas, tables, even footstools is more important than you think.
Now, of course, we're aware everyone has different needs, preferences, and budgets. We're not saying you should go for something you don't necessarily like or can barely afford. What we are saying is that you should keep on comparing different suppliers until you've found someone who suits your furnishing requirements as precisely as possible.
7. Rugs belong underneath the furniture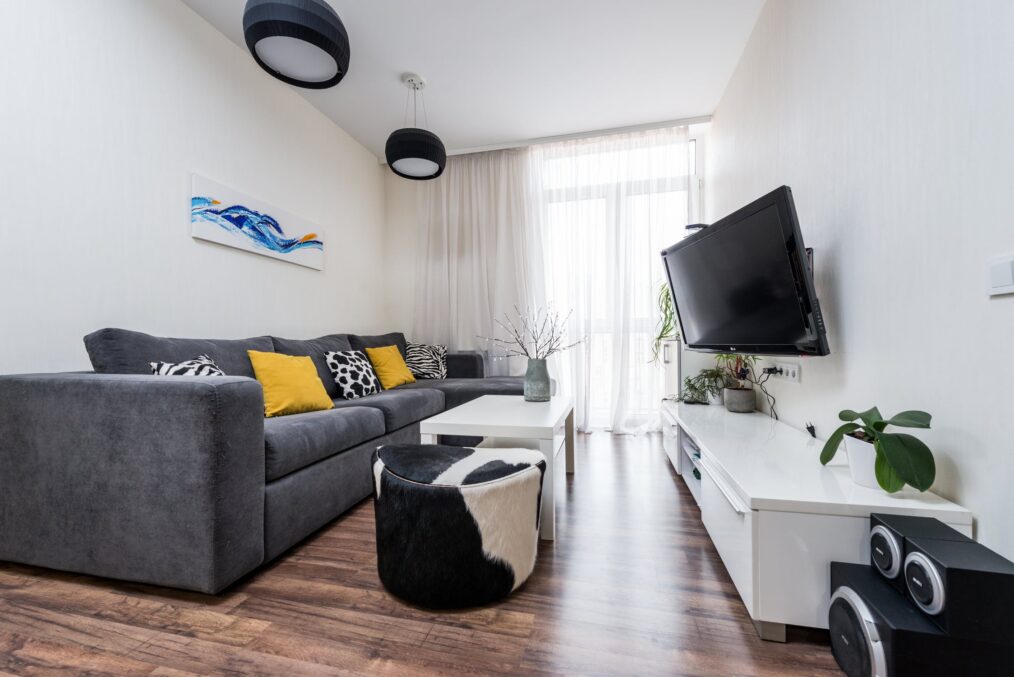 Everyone loves a good rug: it can add warmth and homeliness to every space it's placed in. However, many people seem to make the same "rug-related" mistake when they're furnishing their home for the first time – they keep their furniture away from it. This is certainly something you'd want to avoid at all costs, as it beats the purpose of having a rug in the first place.
Try positioning all of your (larger) furniture pieces so they at least partly rest on your area rug.
Besides that, make sure you choose the colors and patterns of your rugs as carefully as you can. They can serve as an excellent way to accentuate the focal point of the room, which is incredibly useful as it is.
8. Allow for flow
Practicality above visual appeal – it's rule number one of interior design. It doesn't matter how wonderfully mind-blowing your living room looks like, if everyone is struggling to find their way through it, something must be wrong with the placements of your furniture.
Every space you decide to decorate needs to have enough room for the daily activities you'll be doing inside of it. It's as simple as that!
9. If everything else fails, call a professional!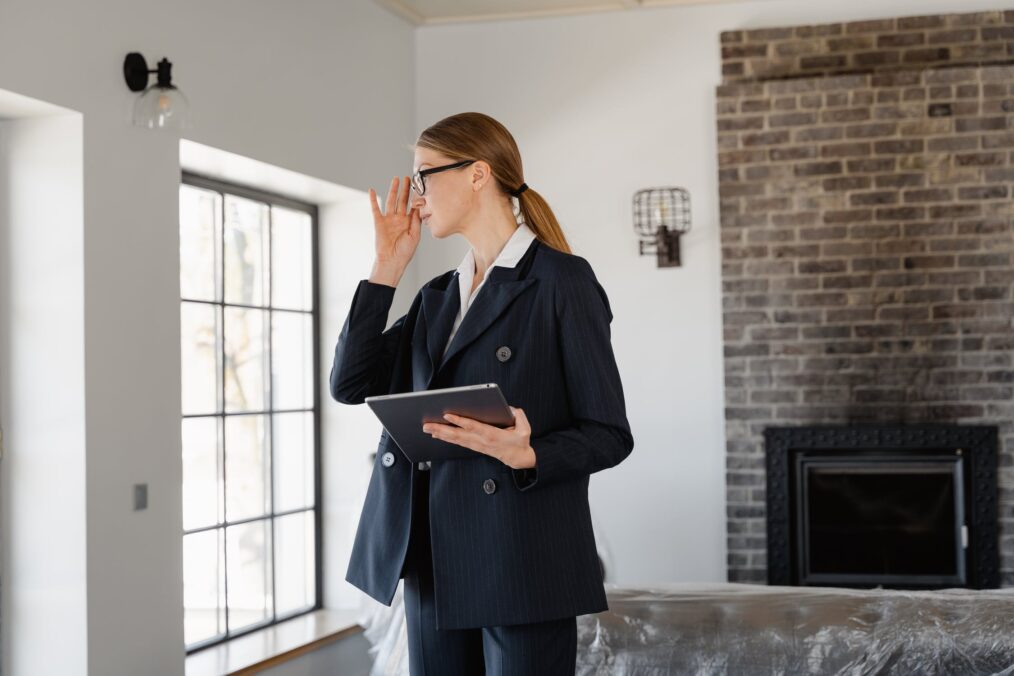 We know we started this article saying it's all for those who're not looking for an interior designer, but hear us out. While interior designers may seem like an expense you'd like to avoid, they can actually help you save tons of money (especially in the long run). They'll have deals with the best furniture suppliers on the market, getting you higher quality "stuff" for less money. They'll also have the knowledge to bring the best out of your home, which could affect its value in a positive manner.
The bottom line
We hope our article helped you furnish your home just like you've envisioned it, and we wish you the best of luck in all of your future endeavors.