The modern design of bathrooms increasingly includes a shower without a bathtub. Find out reasons why floor-level showers are so popular and what their benefits are.
Have You Ever Thought About Floor-Level Showers In Your Bathroom?
Did you know that most people prefer to renovate a bathroom than any other part of the house? The reason is that a beautiful and tidy bathroom provides a feeling of relaxation and satisfaction. Some research has shown that most households have a medium or small bathroom – which leads to problems with the layout of the cabinets and sanitary elements. The best solution is to choose the right elements – which usually means that the bathtub should be replaced with a shower. Fortunately, today we have modern floor-level showers that don't have that small shower tub – and can be a very exclusive novelty in your bathroom. A bathroom with a flat, floor-level shower is more attractive than small shower tubs. The special advantage of thresholdless showers is that it is much more suitable for elderly people. Also, this solution facilitates the process of draining water during the shower.
Floor-Level Showers As A New Bathroom Solution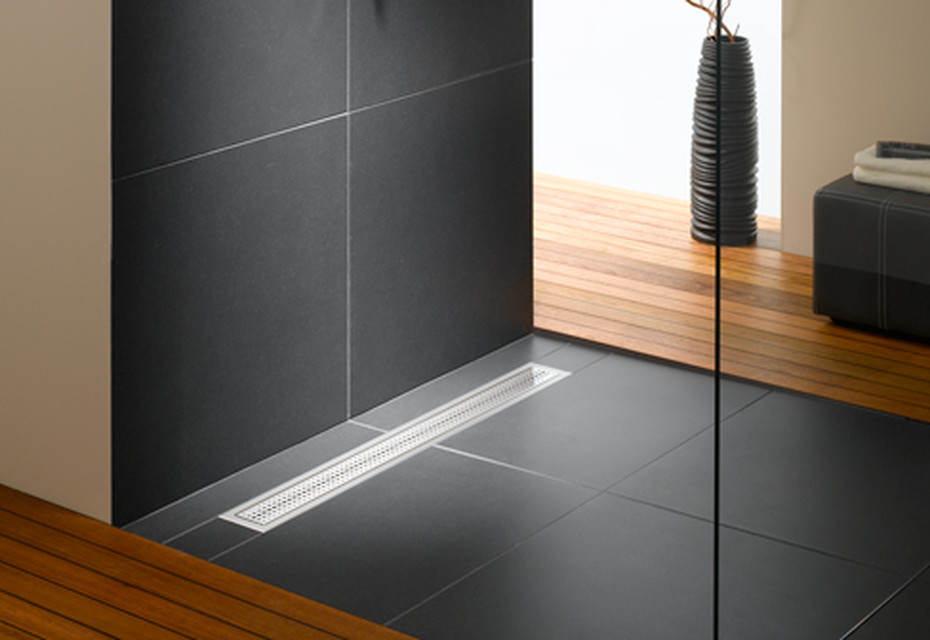 Showers without a bathtub, flush with the floor, or as they are often called walk-in showers – are becoming very popular. While in most European countries, and even in the USA, they have only come into practice in recent years – in countries such as the Netherlands or the United Kingdom, this rule has been in force for several decades. And while they used to be installed for convenience, space-saving, and lower costs – today the reason for their installation is more desire for aesthetics and innovative solutions. Those who want a modern and minimalist design and construction solution in their home also opt for them. Now, let's take a look at what are the main reasons for the popularity of floor-level showers.
The Most Common Reasons Why Floor-Level Showers Gained Popularity
This type of shower is very popular, and designers recommend it to clients because it is very practical. First of all, such showers are very accessible – and in addition, they visually give elegance to the bathroom, while functionally they are very easy to maintain. A floor-level shower enriches the bathroom space. Also, according to JustWedi.co.uk, a practical way of drainage through the so-called shower channel ensures simplicity and carefree use. And why else do we find floor-level showers useful, and why have they achieved such great popularity? Here are some of the reasons.
1. Accessibility When Getting In
Floor-level showers primarily have one feature that is extremely practical and functional – and that is accessibility. We don't even have to mention that this is a real salvation for older family members – but it is also a mitigating effect for everyone else. You don't have to lift your legs when getting in – as is the case when getting into a classic bathtub. Also, you don't have to worry about bathing your pets, as this can be the perfect solution to your problem. In addition, floor-level showers will visually open up your bathroom space to look bigger and more comfortable.
2. It saves space – but also gives the visual impression of a larger bathroom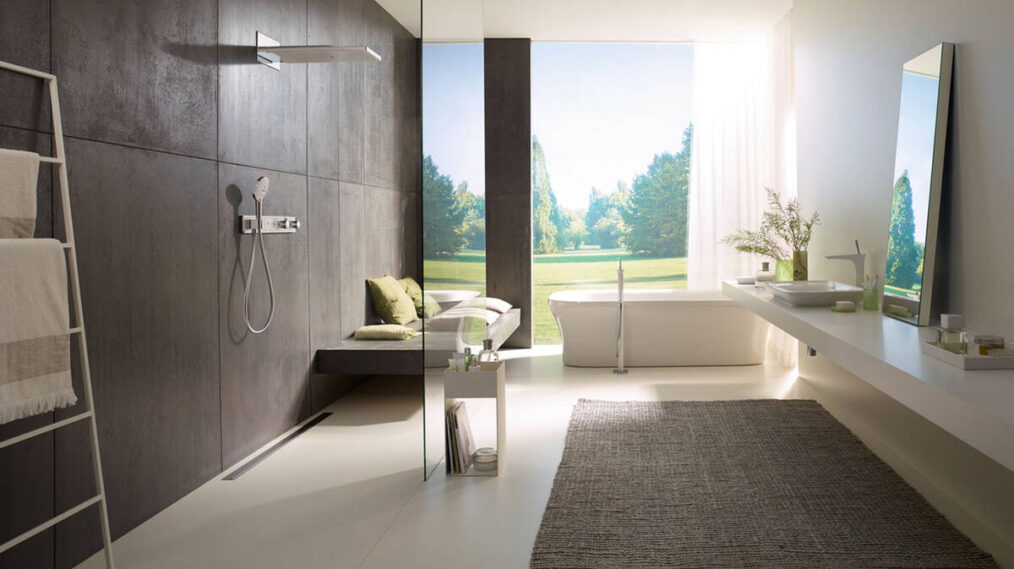 This design not only looks sophisticated and modern but also saves you bathroom space. However, what is even more important, is that it gives the impression that the space in the bathroom is larger than it actually is. Such an impression is made by the fact that you do not have any obstacles at the entrance to the shower – and in addition, glass and similar materials, as well as a good choice of tiles or substrates can provide the illusion of more space. Therefore, this solution is considered ideal for small bathrooms.
3. Modern design
Although they used to be made differently, today, floor-level showers have become almost masterpieces and synonymous with a good design and a modern home. Designer solutions for today's floor-level showers exude class and luxury. The pace of life is such that this solution is designed to be practical – but it does not necessarily diminish its aesthetics. If you are a fan of a simple, cohesive look – you can make it by using the same tiles for your shower, but also on the walls or in the bathroom. On the other hand, if you are a little bolder and have a more modern bathroom – you can try combining geometric patterns in your shower.
4. Floor-level showers are easy to maintain
When you decide on this type of shower, you must know that maintenance is way easier. You don't have to bend over to reach the bottom of the tub or buy expensive cleaners to avoid damaging the enamel. When you decide on a reliable company that will install a floor-level shower, you can opt for some special, waterproof materials that will not cause you problems such as the appearance of limescale or mold due to moisture.
5. A floor-level shower can add value to your home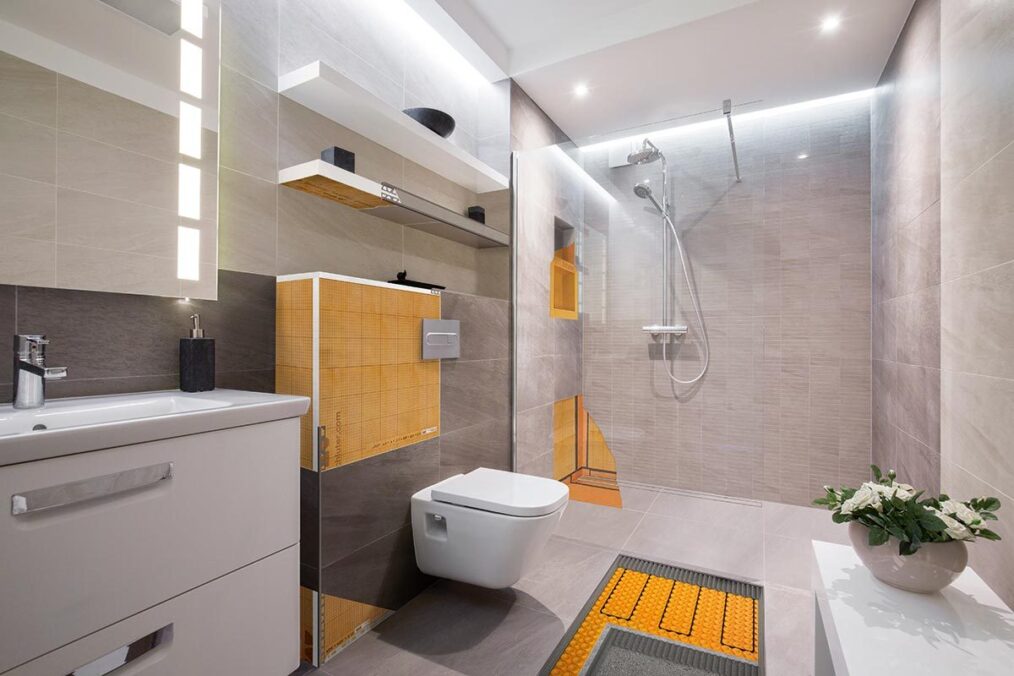 Believe it or not, this is true. Although it is a shower and not a tub – its biggest advantage is less chance of damaging, leaking, or causing other plumbing problems that often occur in bathrooms. However, if you have a larger bathroom, and you also like a bathtub and a shower – you can perfectly combine both options. When you look at some of the better design solutions, you will realize that it is both practical and chic.
Conclusion
Today, showers are an option that more people choose in their bathrooms. It is no coincidence that built-in showers are one of the most comfortable options that gained popularity. You can make it so that all shower elements are connected and perfectly integrated – so they can ensure impermeability and safety in the installation. Floor-level showers are also created so that they are easy to clean and maintain their functionality and shine. Of course, when you hire a reliable company to install such a shower, you can count on its long lifespan, but also on the guarantee that such companies usually provide.