Once you see travertine, you will never forget it. This gorgeous stone has a luxurious feel and look, reminiscing times long gone when people built beautiful ancient architecture.
Travertine has a mottled texture, which makes it so recognizable and unique. It is primarily used by those who want to complete their decor with a natural stone texture and not so much for people who'd like the modern and edgy, eclectic bright color look. This is a stone that gives your kitchen or bathroom floor, bath/shower walls this ancient Roman look.
However, with so many modern and classic travertine uses out there, you can use this stone for home decor in a number of ways.
Modern spaces, as well as traditional, antique room decors, are unmistakably accentuated by travertine elements. Any place in your home would look classy and stylish with travertine, be it a smooth polished floor, fireplace, or facade. You can check the high-quality travertine tile options offered by Saturnia Travertini and keep reading this article to gather more ideas about your home decor.
What Is Travertine?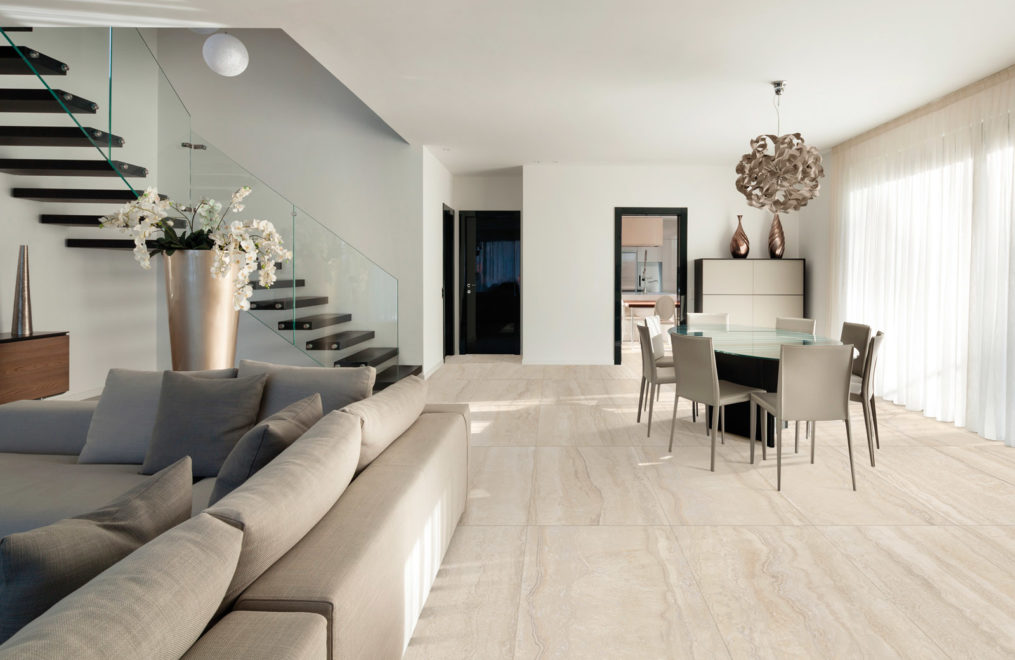 Our ancestors have used this material before clay bricks. The great properties and look were well known to the ancient Romans. Unlike marble (a metamorphic rock), travertine is a sedimentary rock. It is closer to limestone, formed in hot mineral springs and limestone caves during the precipitation of carbonate minerals. The stone belongs to the tuff family and other limestone rocks. The stone is easy to process because of its structure, low density, and lighter weight.
Its main characteristic is the porous texture, the result of the penetration of carbon dioxide into the rock). Travertine is formed naturally by chemical and mineral compounds accumulation and exposure to pressure for millions of years. It has a high evaporation rate and the look of the porous surface is produced by water that was absorbed into the stone. In time, as it dried up, carbon dioxide was released from the pores and deposited over them.
The stone can be found all around the world in regions with hot springs or limestone caves. The highest quality travertine can be found in Italy, Mexico, and China.
Travertine is a sedimentary stone, meaning that it was deposited in water or some other liquid. Subsequent deposition of layers has formed these stunning patterns so characteristic for travertine today. Sometimes the mineral calcite precipitates on top of another mineral-apatite. This process is what creates the colors in travertine.
Can Travertine Be Installed in Places That Get Wet?
Travertine could be installed in any part of the house where you can install natural stone or ceramics: floor and walls of the shower, surround the bathtub with it, floor and walls of the bathroom, kitchen floor, and even your hall or lobby. Here are five perfect options to use travertine in your home decor.
1. Travertine in the Bathroom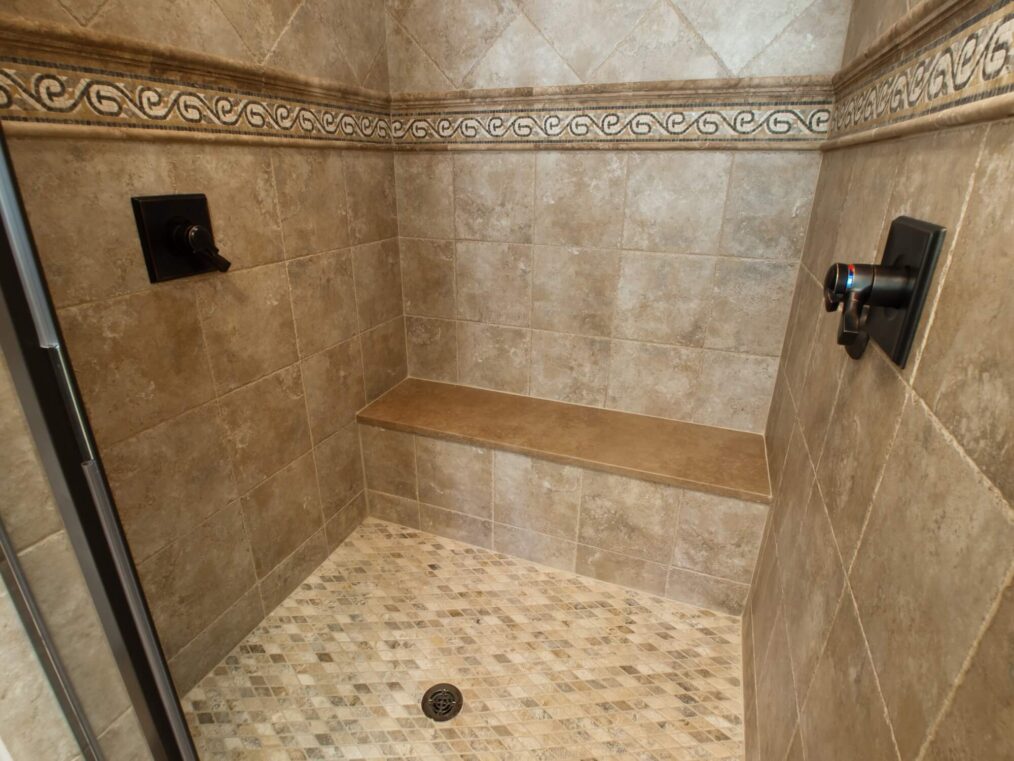 If you are attracted to massive and bold decor, choose larger travertine tiles. Each tile is unique and made by nature itself. If you want to use travertine to make an area of your home chic and classy yet natural, such as a shower in the bathroom or the back behind the sink, use mosaic or smaller tiles. This material is extremely versatile.
2. Travertine for the Pool Deck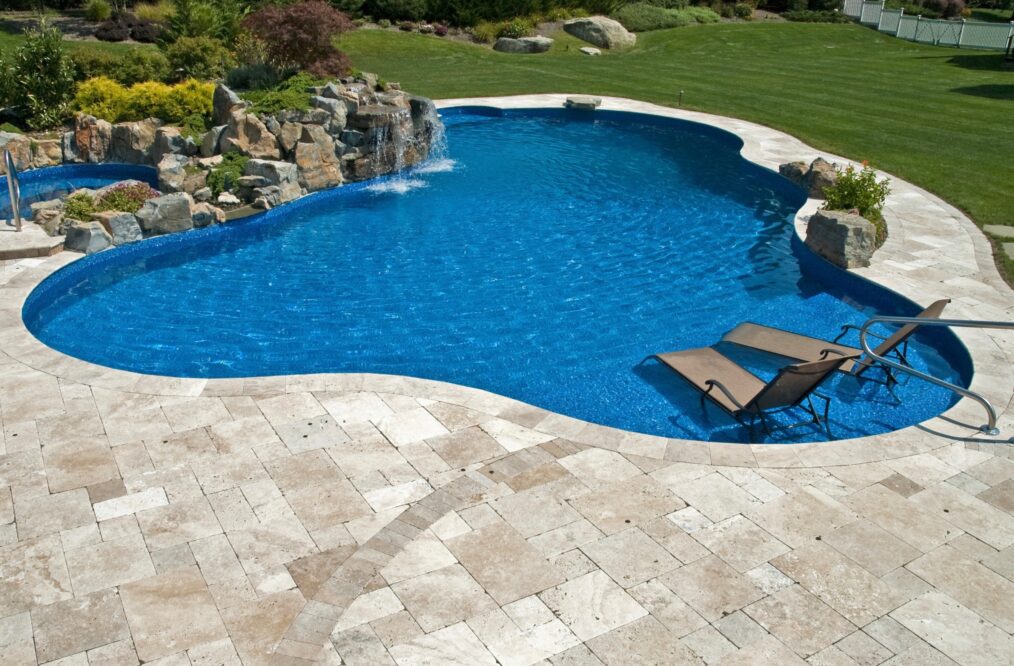 Other expert designers say that it is a great option for pools. Because of its earthy texture, it makes the perfect pool deck. Since the flooring around the pool shouldn't be slippery. Travertine tiles are perfect for those days when you walk barefoot around the pool. You will also feel safe from getting beach feet burns, as it doesn't heat up so easily.
3. Travertine for the Living Room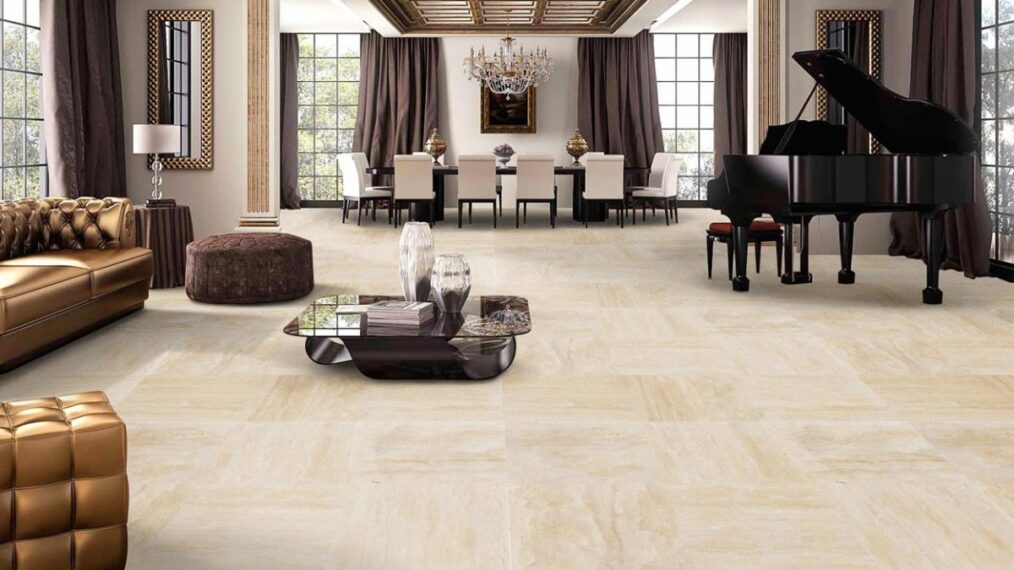 An example of exceptional design luxury is the interior of a living room made of travertine, in which the walls, floor, and fireplace, tiled with beautiful stone. The space looks fluid at the same time – the travertine has enveloped everything, and nothing stops the viewer's gaze – and massive, as if the whole interior is a carved stone. The subtle play between texture and color gives this space a divine feel. It requires sophisticated knowledge, an exceptional sense of style, and an understanding of design to create this cozy and natural interior effect.
4. Travertine in the Hallway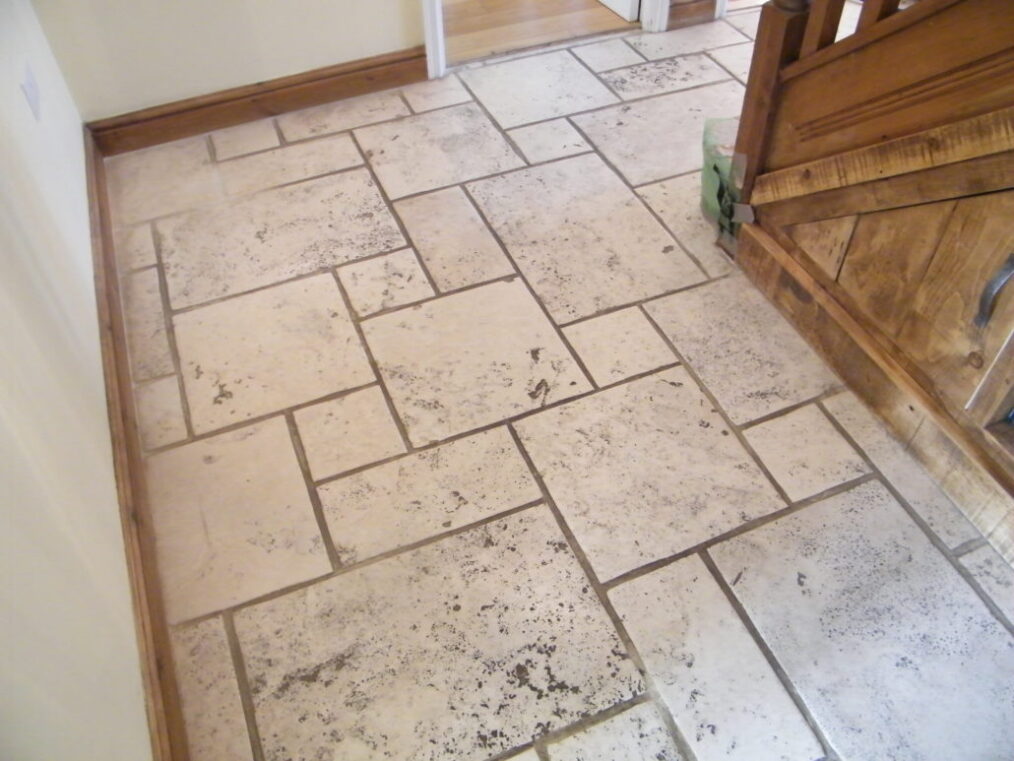 Travertine flooring tiles make your entrance even more welcoming. It is a classical choice for an inviting lobby or hallway for your home. You can choose polished, where the tiles are glossy and slippery when wet, but it is also stain-resistant. The honed travertine option is lightly polished and could have a matte-like finish. It would be less slippery, and it would still be stain-resistant. Tumbled travertine has an antique look and feel. This type needs to get sealed against hard stains. Whichever option you choose, you can be sure that travertine would be a wonderful choice for your hallway flooring. You can also do an element on a wall to compliment the hallway floor.
5. Travertine for the Exterior Facade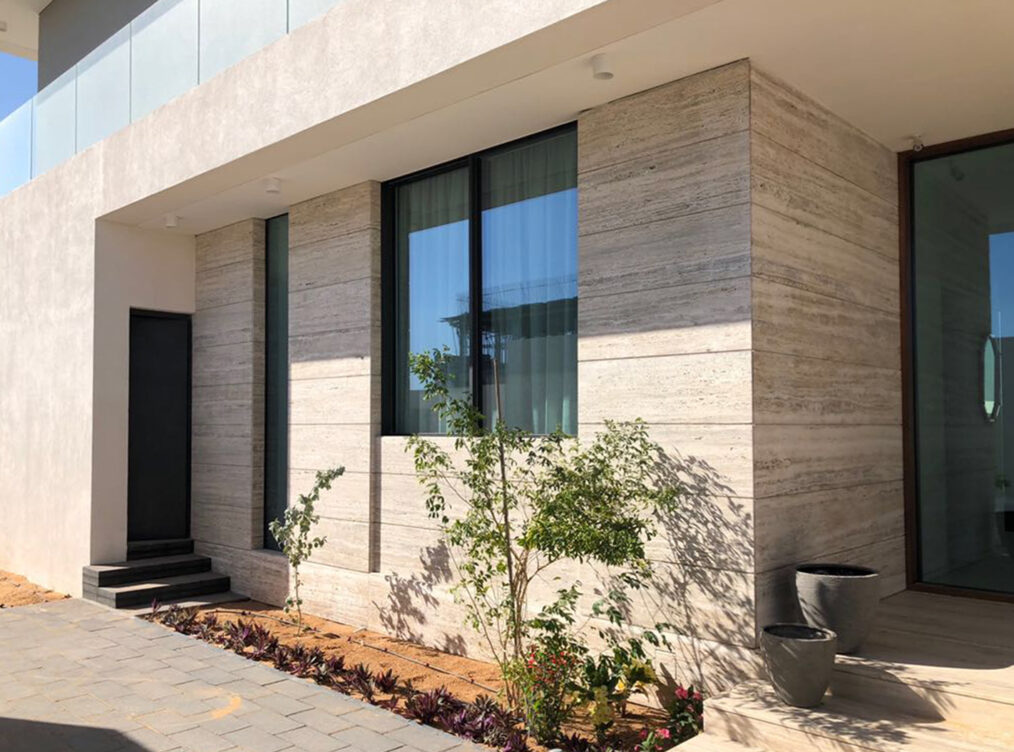 Travertine is the perfect material for external walls. Its magical, antique look is only complemented by its durability, withstanding severe weather conditions and remaining beautiful and luxurious. An exterior with travertine could be a perfect choice if you want to create an emblematic facade for your home or office building. With its simplicity and beauty, travertine could be a great addition, even to a more modern building with a clean, minimalist design. Travertine denotes exclusivity and class.
Architects and designers adore the characteristics and porous surface of this stone. Its natural beauty radiates. The diverse selection of shades and patterns, and the classic look that fits almost any interior or project, from kitchens to bathrooms, from walls in main rooms like living rooms to architectural solutions such as stairs, make it even more desirable. Travertine is, without a doubt, the optimal luxury choice.