When you're building a deck, the first dilemma that comes to mind is probably whether to choose vinyl or wood. Both have their pros and cons, but the biggest difference between them is the price. It's oftentimes a deciding factor for those homeowners who end up opting for a wooden deck.
However, as you already probably know, a lower price doesn't always mean it's the better choice, even if you're on a tight budget. You should look at your deck as a long-time investment – quality and durability should be your highest priorities.
In this article, we'll describe the differences between the two decking materials by analyzing the difference in their pricing levels.
So, without any further ado, let's get right to the bottom of it!
1. Vinyl is more durable
Unlike its wooden alternative, vinyl decking can withstand all kinds of extreme weather conditions. It won't rot or split over time, especially if you maintain it properly. Its durability and sturdiness are probably why it's priced a bit higher – you won't have to worry about it during the rainy season.
So, yes, if you're looking for a durable decking solution, vinyl is a much better choice than wood. While wood can last you for years with careful maintenance, it's still likely to get damaged by rain and snow.
We suggest that you opt for vinyl if you're worried about your deck's durability. Even if the upfront cost is higher, you won't have to worry about the expenses from frequent repairs.
2. Easier maintenance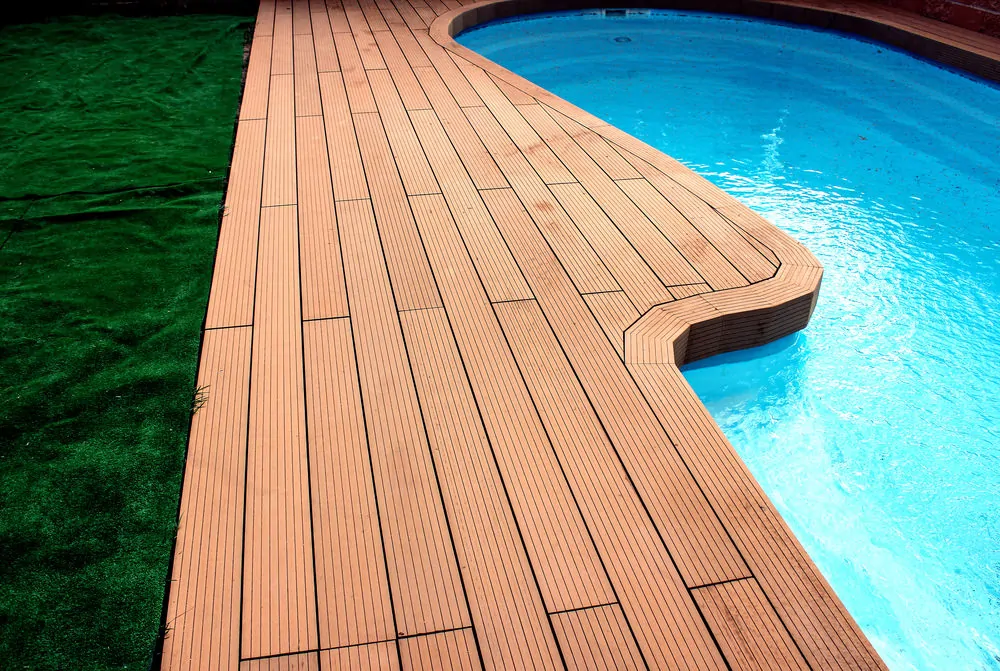 A wooden deck requires a lot of maintenance in order to stay in its optimal shape. Vinyl, on the other hand, only requires occasional cleaning to look as good as new. It's also why wooden decks are cheaper to install – there's too much hassle when it comes to wooden decks and their maintenance.
The only downside to this is that vinyl decks require harsh chemicals in order to be cleaned properly. Many homeowners, especially those who have pets, find this fact to be a bit discouraging. However, you should know that this type of cleaning is not required too often – dusting and brooming should suffice most of the time.
Either way, one of the reasons vinyl is priced higher than its wooden counterpart is that it requires less maintenance overall.
3. It's also easier to customize
People who opt for wooden decks usually do so because they enjoy the natural look of the material. However, when it comes to its visual appeal, that's the only way wooden decks can look – you won't have any room for customizations.
When it comes to vinyl, there are hardly any limits to how it can look – you can even make it resemble natural wood if that's what you like! Vinyl is one of the easiest decking materials to customize. So, if your home has a very specific design and aesthetic, you probably want your decking to match it. This also means vinyl is probably the best option for you.
To find our more about deck building and decking materials, visit https://decksforlife.ca/
No matter what you end up choosing, though, make sure you pick a reliable supplier. The materials should be of the highest possible quality, and the decking itself has to be installed professionally. Otherwise, your choice won't matter much – even if your deck looks good initially.
4. No stains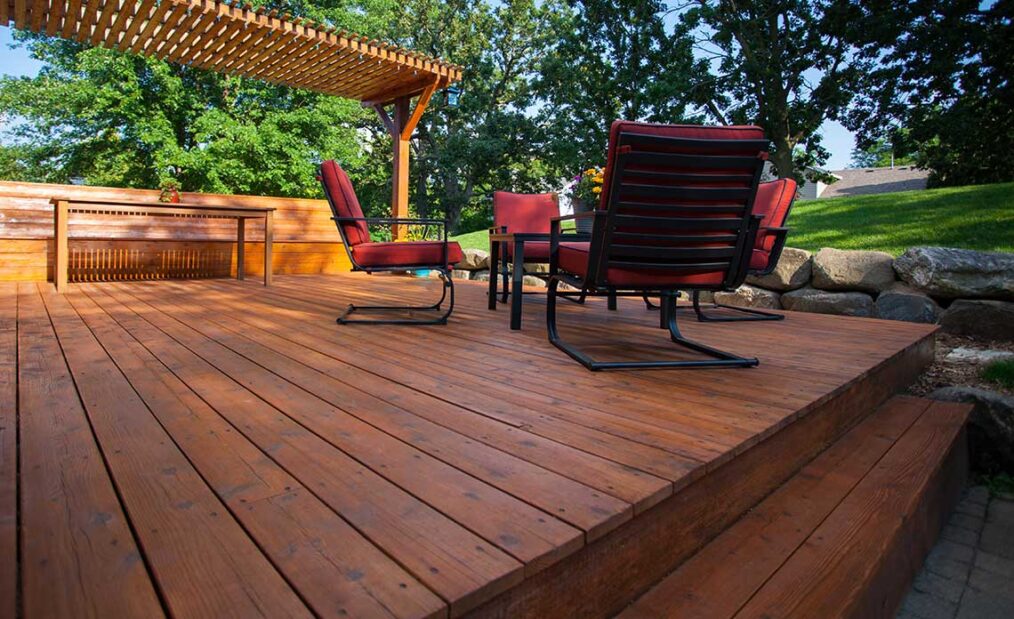 If you're worried about staining, vinyl is probably a better choice of decking for your home. Wooden decks, as beautiful as they are, are very prone to staining and other kinds of damage. It's also why they're a bit cheaper – they require regular maintenance and frequent repairs to stay visually appealing.
Again, when you consider things like maintenance and repairs, we can freely say vinyl is more affordable in the long run. Still, since this article discusses upfront costs, we must note that wooden decks have unique advantages that still make them a viable option. They're repairable (while vinyl decks often need to be replaced completely when damaged), and they're certainly very appealing to the eye.
Either way, make sure you find a good material supplier before you decide to build your deck. It should be installed by experienced professionals for the best (and the most durable) results.
5. The costs of materials
In many areas, wood is simply more accessible than vinyl. While this is not always the case, it's what makes wooden decks a bit cheaper to build(typically). If there's a lack of vinyl suppliers in your area, you'll probably have to pay a higher price for it – it's simply how it all works.
Again, as we've already mentioned, this is not the case for all places. In certain parts of the world, wooden materials are less common than vinyl, which in turn makes vinyl decking much cheaper to build.
We suggest that you do some research on your own – compare different suppliers until you find something that fits your budget properly.
6. Vinyl is more popular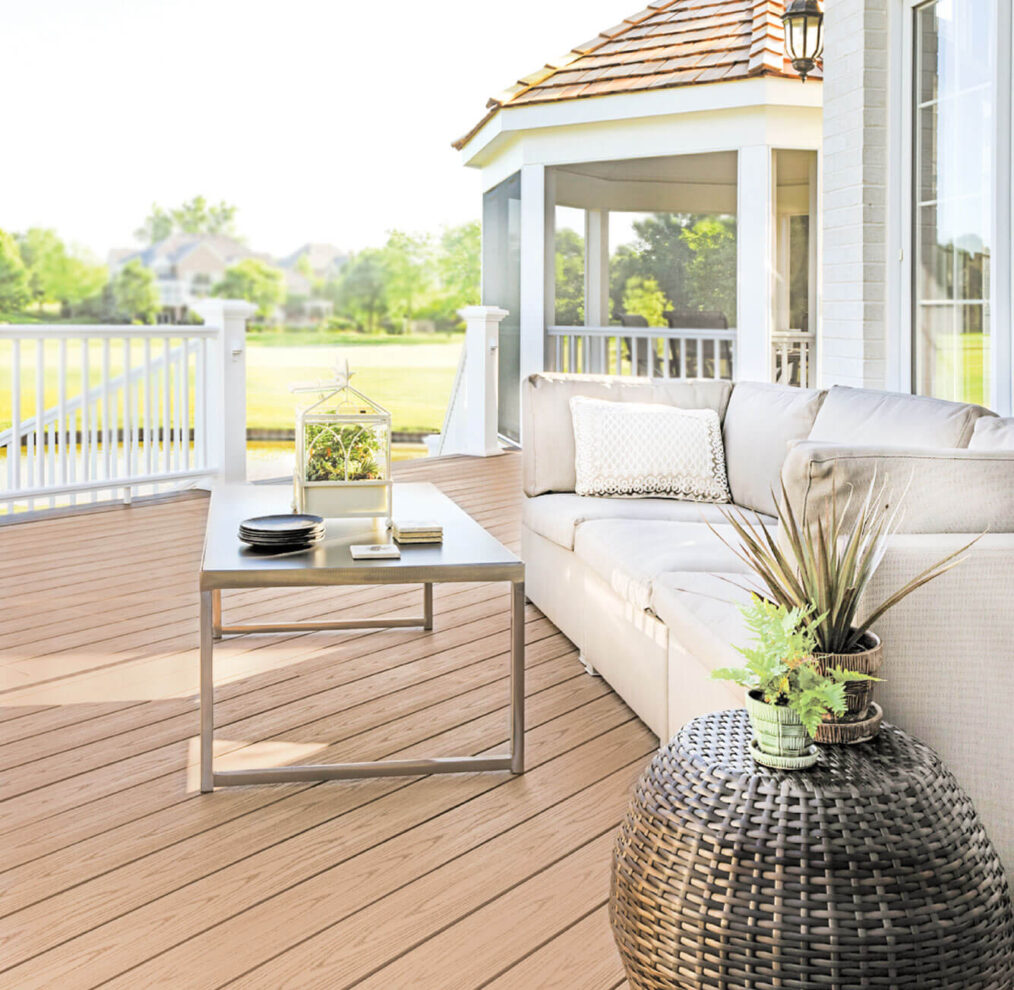 Believe it or not, the popularity of vinyl decks is on the rise. It's been like that for quite some time now, which means that the demand for these types of decks is much higher than when it comes to their wooden alternatives. It's probably one of the reasons why vinyl decking is more expensive than wood – more people want to have it for their home, so the price keeps on rising.
While this doesn't automatically mean wooden decks are inferior to vinyl decking, it's nonetheless a trend that only seems to be growing. The only person who can decide what's right for you is, well, you – so take everything we say with a grain of salt. Don't hesitate to do your research and make sure you've found professional deck builders to help you install your new deck– no matter whether you choose vinyl, wood, or even concrete!
The bottom line
There are many reasons why vinyl decking is more expensive than wood – all of which we've analyzed in this article. We hope you found it to be useful, and we wish you the best of luck in all of your future endeavors.