In an ideal world, we would all wear tailored Italian suits that cost several thousand dollars and fit us oh so perfectly. However, since this ideal world is not an actual scenario, and many of us have to settle for a basic suit and trousers, we thought: what would be the best way to upgrade a suit so it looks like it's tailor-made? We've come up with some inexpensive yet very effective ideas. These tips and tricks might just up your suit game a level or two. Stick around, take a look at our list, and eventually maybe even try some of them out.
1. Tailor the jacket but don't forget to take in the sleeves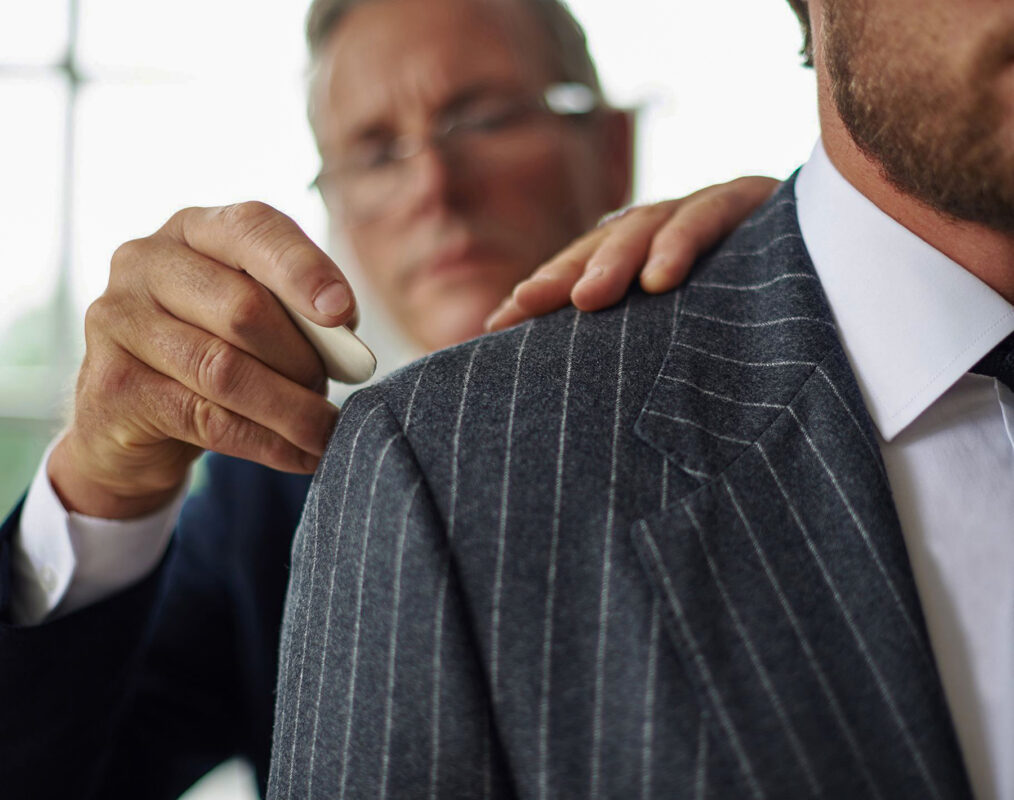 When shopping for a suit, many people tend to focus solely on the shoulders and waist of the garments. You naturally want your jacket's silhouette to fit comfortably around your own shoulders while ensuring that its buttons do not pop off with every sip you take. Yet there is another element which should also be taken into consideration – sleeves! Far too often have we seen a perfectly-fitted torso combined with oddly puffed-up sleeves resembling those from Renaissance period clothing.
Therefore it is essential to select an appropriate length when choosing any kind of formalwear. In order to achieve the perfect fit, it is easier for a tailor to decrease the size of jacket sleeves than make them larger. The next time you go shopping for a coat or blazer, ask your tailor to adjust the arm width accordingly; neither too tight nor loose – just enough that you can move freely without tearing it apart! Furthermore, be sure not to forget about sleeve length so that your shirt cuffs remain visible and no soup spills will occur at dinner.
2. Replace the buttons
While you'll find that most of the budget-friendly suits don't lack much in terms of fabric quality, they do tend to skimp out on details like buttons. Often these suits come with cheap and shiny plastic buttons which may not even be sewn in properly. When visiting a tailor for your suit alterations, make sure to ask them to replace the original buttons; it's an effortless modification that will significantly upgrade its appearance.
3. Tailor your trousers as well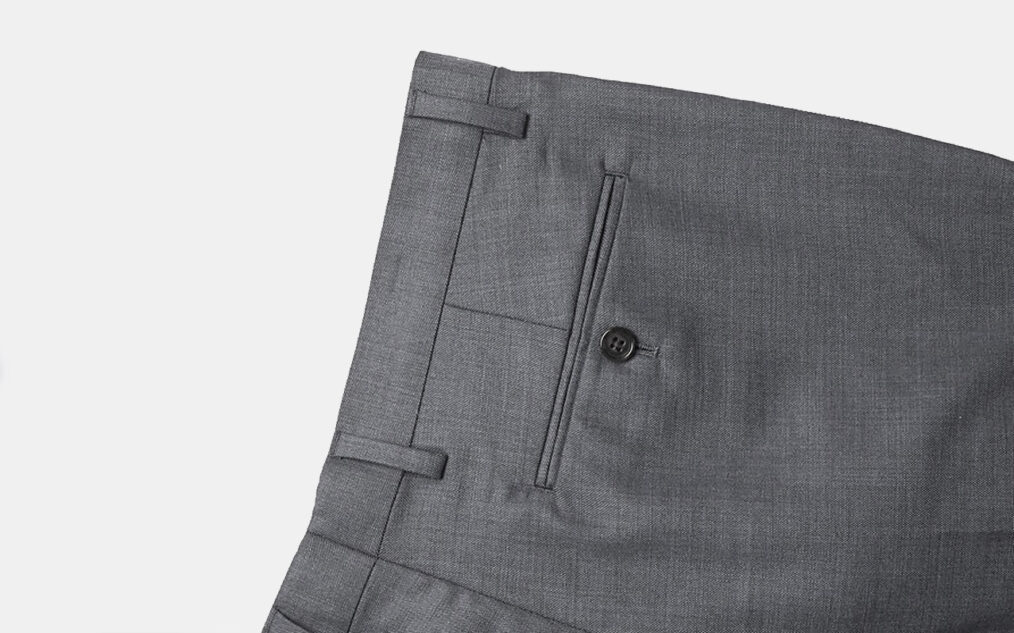 Having a great-fitting suit isn't just about the jacket; your pants should fit you to perfection too. They must have a slim, tapered leg and you can include an extra touch of sophistication by creating a small cuff at the hem. This style element is almost unheard of in budget suits, elevating yours above the rest with ease.
4. Have a great pair of shoes
When it's time to purchase a suit, you may want to pinch pennies and save money. However, when shopping for dress shoes, this isn't the best approach – rather than opting for cheap options that look like plastic or faux leather & shine too brightly; invest in good quality footwear as the right pair of shoes can make or break your entire outfit. While we don't suggest breaking the bank on your shoe selection, do be mindful not to sacrifice style by purchasing poor-quality products – they simply aren't worth it.
5. Use lapel pins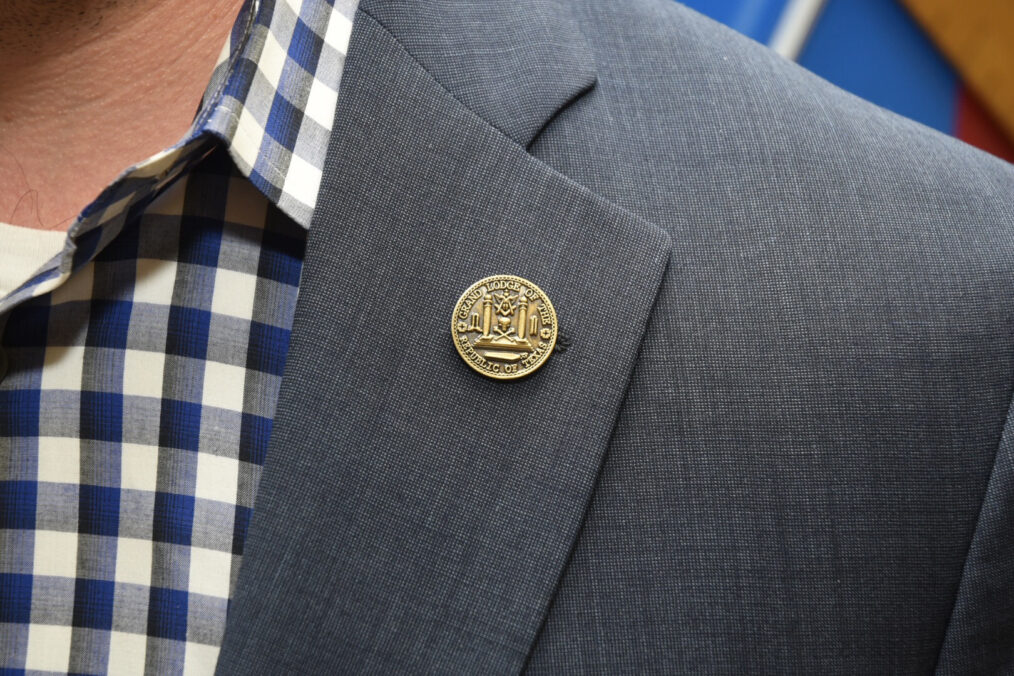 A tasteful accessory is a perfect way to elevate your suit. You don't want to go too crazy and over-accessorize though – that means you can forego a strange lapel pin, handkerchief, and tie pin. Vivipins.com has great custom flower lapel pins with no minimum order requirements so you'll be able to give your jacket some life without going overboard.
Make a statement with your lapel pins! If you want to create custom designs, then visit Vipinins.com and get all the information you need. A well-crafted pin can add just the right touch of flair while still keeping it subtle – perfect for any occasion or event. So why not add a personal touch to your wardrobe? Check out Vipinins.com today and let them help you design something truly unique.
6. Go monochrome
If you're looking for a fashionable, yet individualized way to spruce up your suit, following this trend is the perfect solution! Embrace a single color palette and match it with unique shades or patterns of shirts. This will make sure that your navy suit pops out more while ensuring that you steer clear from being seen wearing the same outfit every time.
7. Use cravats or bow ties
A cravat, also known as a necktie, is a must-have accessory for any man. With an array of sizes, colors, and shapes available to choose from when matching your suit; you have infinite opportunities at the ready! Bowties are often mistaken for being equally formal but in reality, they lack the sophistication which cravats exude – except if wearing tuxedos where black bowties become mandatory.
8. Use tie pins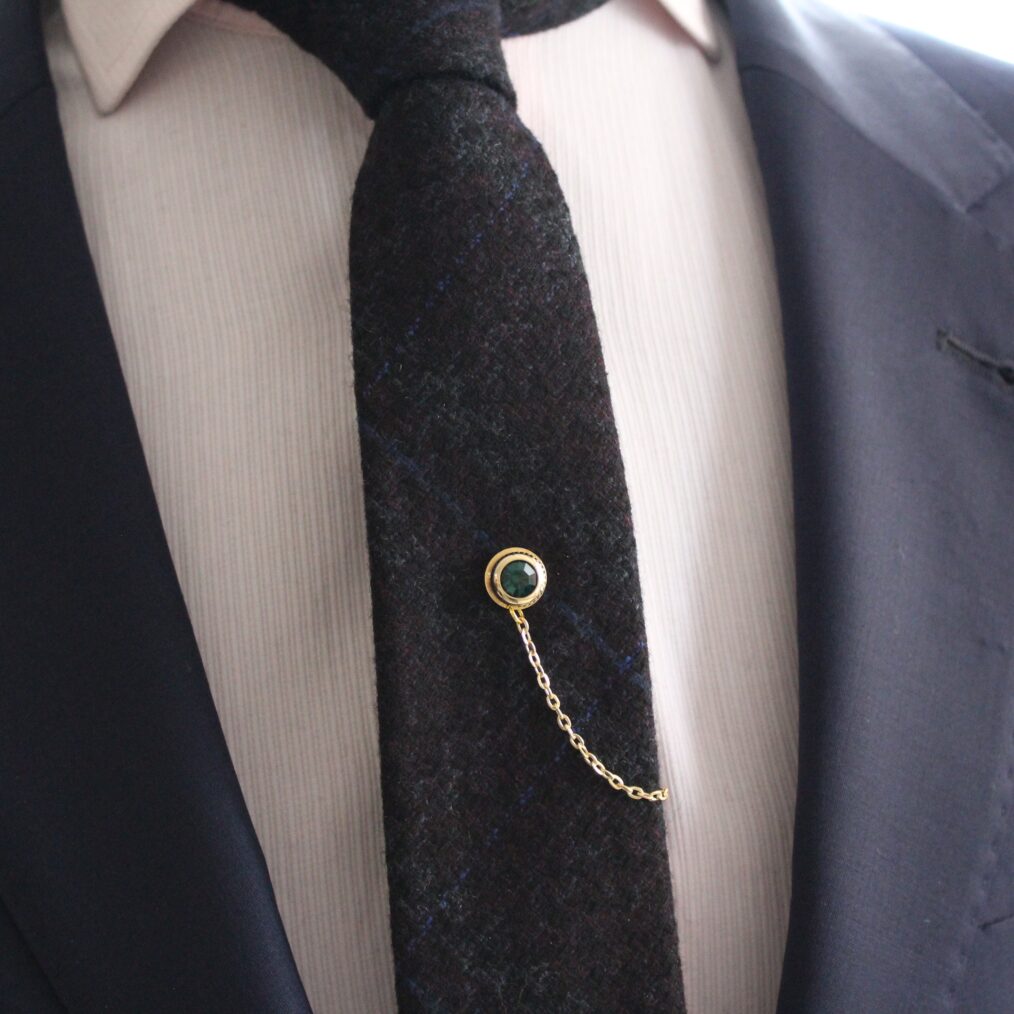 If you're looking for a way to take your outfit to the next level, why not accessorize with an accessory? Tie pins are incredibly useful for keeping your cravat in place if you need to move around or keep your jacket open. Plus, tie pins come in all sorts of fun colors and shapes! You can choose from classic silver designs that lend a formal look or have some fun and add a mini guitar accent piece. With so many options available, there's something perfect out there just waiting for you.
9. Use a handkerchief
A handkerchief is an essential addition to any outfit, however, it's key that you coordinate the pocket square to your shirt or cravat. There isn't one definitive way in regards to folding – if you're wearing a dressier look, go for a neat and stylish square fold; whereas if going no-tie with an unbuttoned shirt then just form it into a small bunch and insert it into your pocket.
10. Wear colorful socks
To add a bit of fun and allow your personality to shine through, why not jazz up any outfit with some interesting patterned socks? But be sure you choose the appropriate setting – just because something looks great for an evening out doesn't mean that it would fly during a job interview.