Since the beginning of time, straw bags have been a popular choice for both informal and formal situations. They are classic pieces of clothing. They have a rustic beauty that is difficult to reproduce when made of synthetic materials since they are made of natural materials like straw, raffia, or wicker. Straw purses are not only strong and environmentally valuable but also versatile and stylish, making them the ideal addition to any outfit.
If you're looking for stylish and versatile accessories that can elevate any outfit, look no further than a straw crossbody bags. These pouches are the perfect combination of practicality and style, with their hands-free design and natural aesthetic. Plus, with a wide range of styles, sizes, and materials to choose from, you're sure to find a straw crossbody bag that fits your personal style and needs. In this article, we'll explore the basics of choosing and styling sacks to help you make the most of this timeless accessory. Whether you're a boho babe, a beach lover, or a city slicker, a straw crossbody bag can add a touch of natural charm to your outfit and help you stand out in any crowd. So let's dive in and discover the beauty and versatility of this classic accessory.
Timeless bags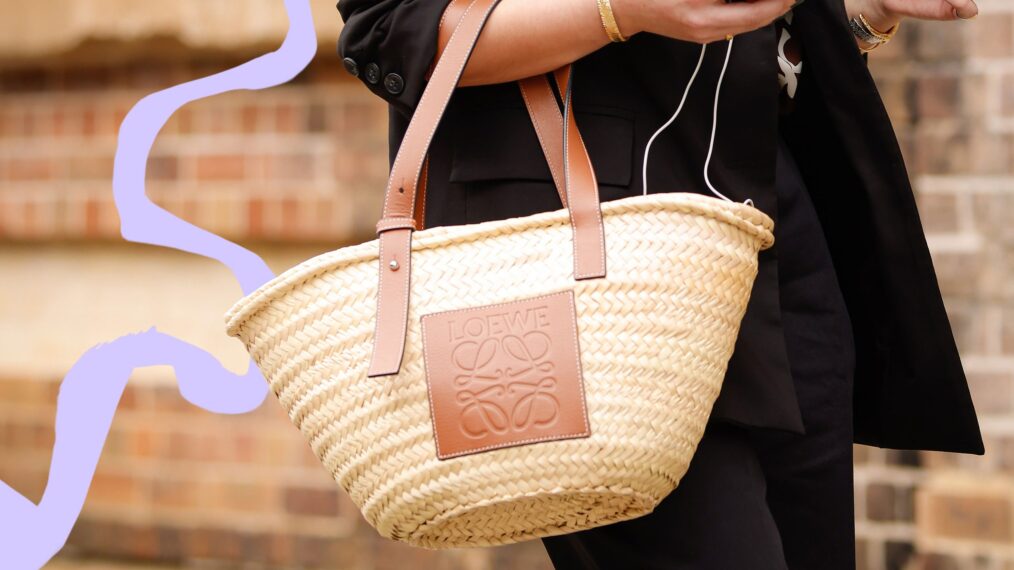 Straw bags have a timeless appeal that transcends fashion trends and seasons. The natural materials used to create them, such as wicker, rattan, and straw, are both sturdy and lightweight, making them ideal for everyday use. This practicality combined with their earthy, rustic charm is what has kept them in fashion for centuries.
They are also available in a range of styles, from traditional to modern. Everyone may choose a style that appeals to them, from the classic French market basket to the boho-chic crossbody. Straw satchels have stayed popular in the fashion industry despite other bags that may become outdated as fast as they are introduced. For those who respect fashion's durability, their timeless classic patterns and natural materials make them a good investment.
Straw bags also enjoy the endorsement and enduring appeal of well-known people like Jane Birkin, Brigitte Bardot, and Audrey Hepburn who have been sighted carrying them. These purses have consequently become a sought-after item among fashion fans who value their simple, elegant design.
Choosing the Right Straw Bag: What to Look For and Why It Matters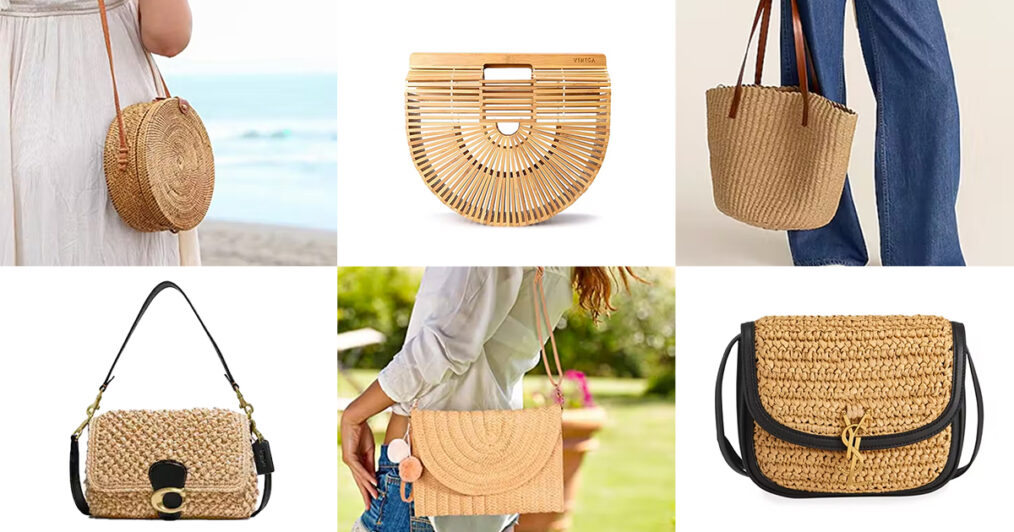 There are a few important considerations to make while picking the ideal straw bag to make sure you receive the greatest one for your requirements. The size of the purse is one of the most crucial factors to take into account. There are many different sizes of straw bags, from tiny clutches to large totes, so it's crucial to pick one that will fit all of your items without being too tight.
The bag's design should also be taken into account. It's crucial to select a style that suits your needs because different styles are more suited for certain events. For instance, a large tote or a backpack design may be the ideal option if you're searching for a bag to bring to the beach. On the other hand, if you're looking for a purse for a night out, a smaller clutch or crossbody pouch might be more appropriate.
Additionally, it's critical to consider the bag's quality. Although straw purses are frequently less expensive than other types of purses, it's still necessary to spend money on a high-quality purse to make sure it lasts. Choose bags made of sturdy fabrics, and make sure the stitching is tight and secure.
Finally, it's critical to consider the brand you're purchasing from's ethical and sustainable business methods. Unfortunately, some straw bags are produced in an unjust manner, therefore it's critical to support businesses that value sustainability and fair trade. You'll not only be making a moral purchase if you do this, but you'll also be helping the company that made the item.
How-to-style straw bags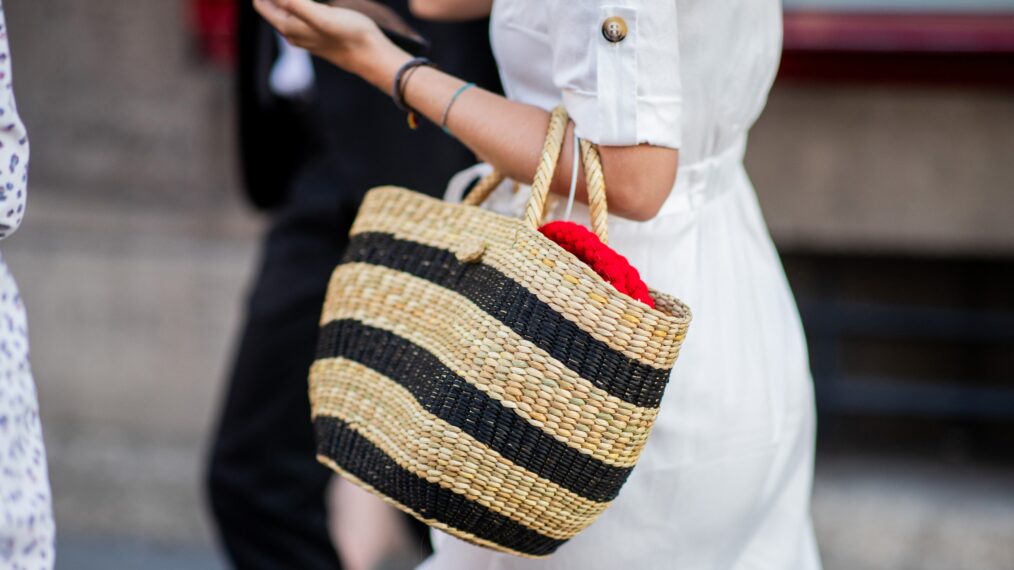 They are an incredibly versatile accessory that can be styled in a variety of ways to suit different occasions. Whether you're going to the beach, running errands, or attending a formal event, there's a way to style a straw purse to make it work for your needs.
These purses may be a fantastic option for traveling. Their natural look may offer a hint of holiday feelings to any ensemble, and their lightweight and strong construction makes them easy to pack and carry. For carrying your basics, such as a phone, wallet, sunglasses, and travel papers, a medium-sized tote or crossbody pouch might be ideal.
Though straw purses might not be the first thing that springs to mind when you think of formal occasions like red carpets, they can undoubtedly make a statement if they are done correctly. A distinctive, adorned straw bag or a smaller, more structured clutch may give an unexpected touch of natural elegance to a formal dress. Just be certain to pick a bag that goes with your outfit.
A purse may give any ensemble a hint of boho allure for a more relaxed appearance. For a casual, summery look, team a woven handbag with a flowing dress or high-waisted shorts and a crop top. As an alternative, a straw crossbody purse might give a plain pair of jeans and a t-shirt outfit a little texture.
Caring for Your Straw Bag: Crucial Steps to Keep It Looking Great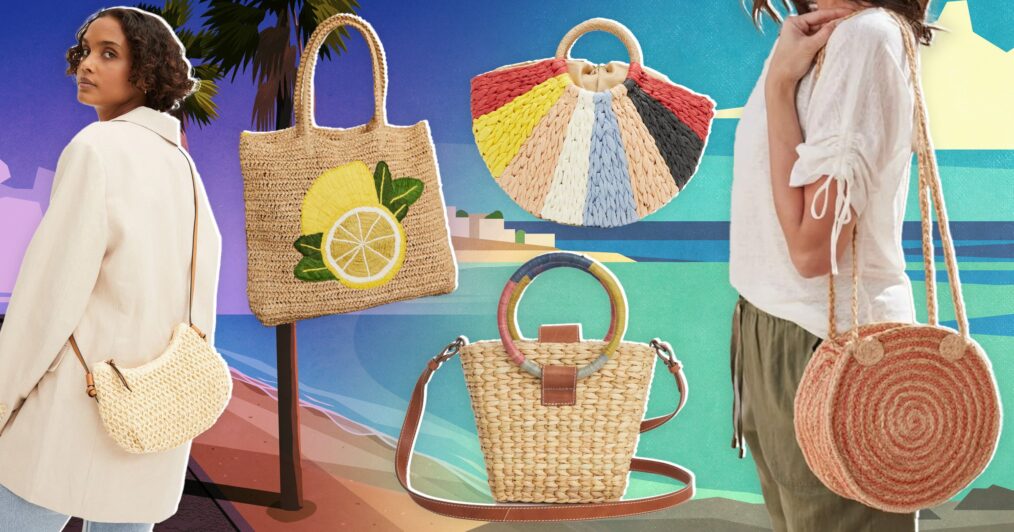 To keep your straw crossbody bag looking great, it's important to care for it properly. Here are some crucial steps to follow:
Protect it from moisture: They are susceptible to damage from moisture. Avoid getting them wet, and store it in a dry place.
Clean it gently: If your purse gets dirty, gently wipe it down with a soft cloth or brush. Avoid using water, which can cause the straw to weaken or discolor.
Store it properly: When you're not using your pouch, store it in a cool, dry place. Avoid keeping it in direct sunlight or damp areas.
Handle with care: Be gentle when handling your pouch, as the straw can be easily damaged. Avoid overstuffing your bag or putting too much weight on it.
By following these crucial steps, you can keep your straw crossbody bag looking great for years to come. With proper care and maintenance, your straw bag can remain a timeless and stylish accessory in your wardrobe.
Embracing Sustainable Fashion with Versatile Accessories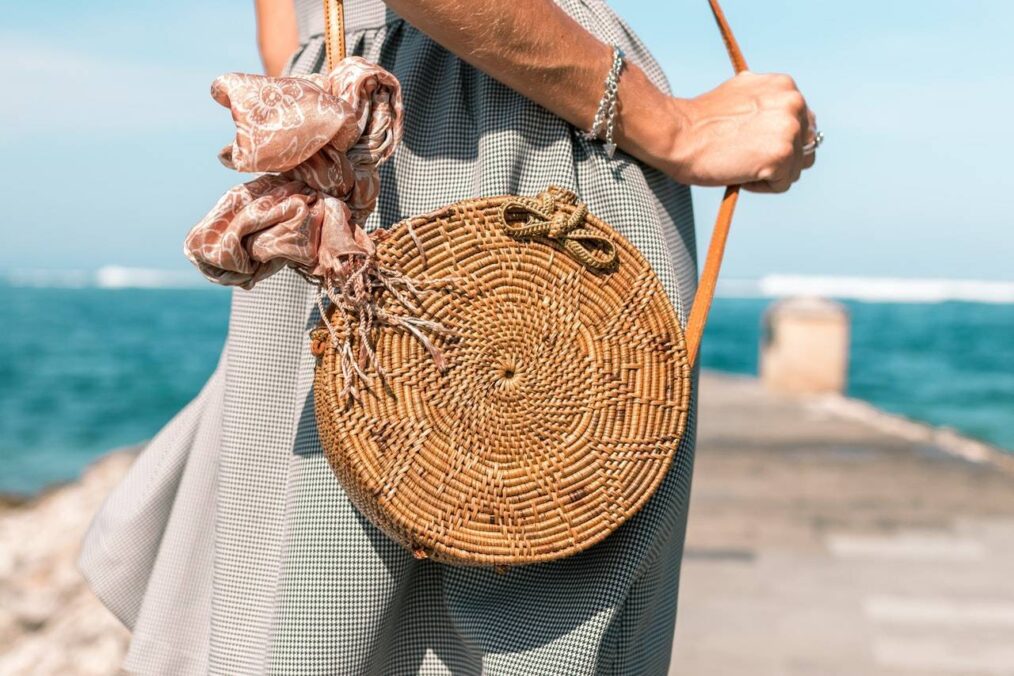 Sustainable fashion is becoming increasingly important, and one way to embrace it is through versatile accessories. From crossbody bags made from natural materials to statement jewelry pieces crafted from recycled materials, there are plenty of stylish options available that align with eco-conscious values.
Choosing accessories made from sustainable materials and following proper care guidelines can help extend their lifespan, making them a more valuable investment in the long run. Moreover, choosing versatile pieces that can be dressed up or down for different occasions can help reduce the need for constant purchases and waste.
By embracing sustainable fashion and investing in versatile accessories, we can create a more conscious and responsible fashion industry. So, let's take a step towards a more sustainable future by making thoughtful choices in our fashion purchases and supporting eco-friendly brands.