Being a homeowner isn't easy. Your house eats up a lot of your money, especially if you want to make it look neat and comfortable, and we all want that. Living in a house offers a lot of advantages as well, because you can sit outside in your backyard whenever you want and you have much more space, compared to an apartment. However, this doesn't come cheap.
Whether it is your front yard, back yard or your garden, you need to invest time and money to maintain it. Although it looks beautiful, you know that you've spend a lot of hours landscaping so that you can enjoy it.
We will offer some tips and trips to home owners when it comes to landscaping, tree trimming, tree cutting and simply making your home look good. Keep on reading to find out what you MUST and MUST NOT do.
Choose Your Style First
Before you even start working outside, you need to know what you are doing. Creating a plan first will make everything easier and choosing the style towards which you want to go is definitely the most important step in the process.
This depends a lot of the type of house you own as well as your own preferences. You can basically do whatever you like, but some solutions are better than the others. What you want is a lot of greenery, shade, space and walkways that are actually usable and not just there for the sake of it.
It may be hard to do this all by yourself, so you can hire a designer to bounce some ideas off of you and ultimately, you will find the one that suits you best.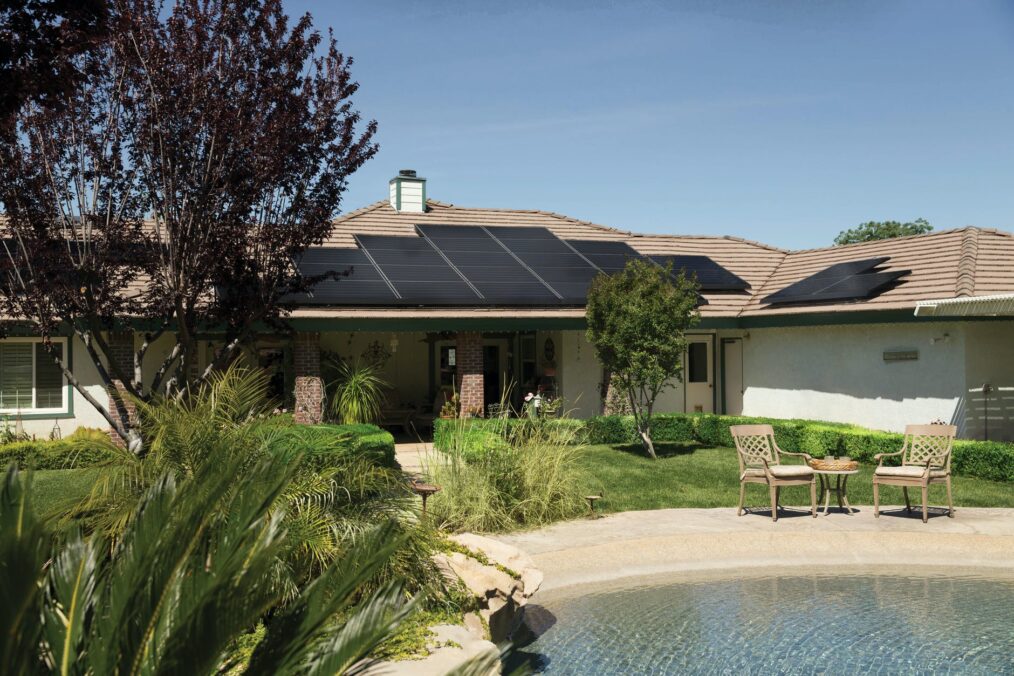 Budgeting Plans
Once you've got an idea of what you want to do with your yard, you need to calculate things, see what you can realistically do and set primary goals and maybe work your way towards the ultimate look. Keep in mind that it isn't cheap to do everything around your home, especially since for some jobs you will need to hire experts, no matter how capable you are.
Come up with a budget that fits your wallet and add 10-15% extra just in case. When doing jobs as large as renovating your yard, things don't always go according to plan and some things are more expensive then you've anticipated.
No matter how well you calculate, you should always have some extra money to back things up and not halt the project completely.
Take Care of the Trees
Trees take a lot of the space and if there are some old trees that you want to remove, it is best to hire professional tree removal companies such as findlocaltreeservice.com.
While they will get this removed, you can focus on some other things. The great aspect of such companies is that they offer services such as tree trimming and pruning as well, so you can make the trees look just perfect, if that's what you need.
While you could do a part of this alone, they simply have the necessary tools for the job. It will be much quicker and you will not lose a few days to deal with trees.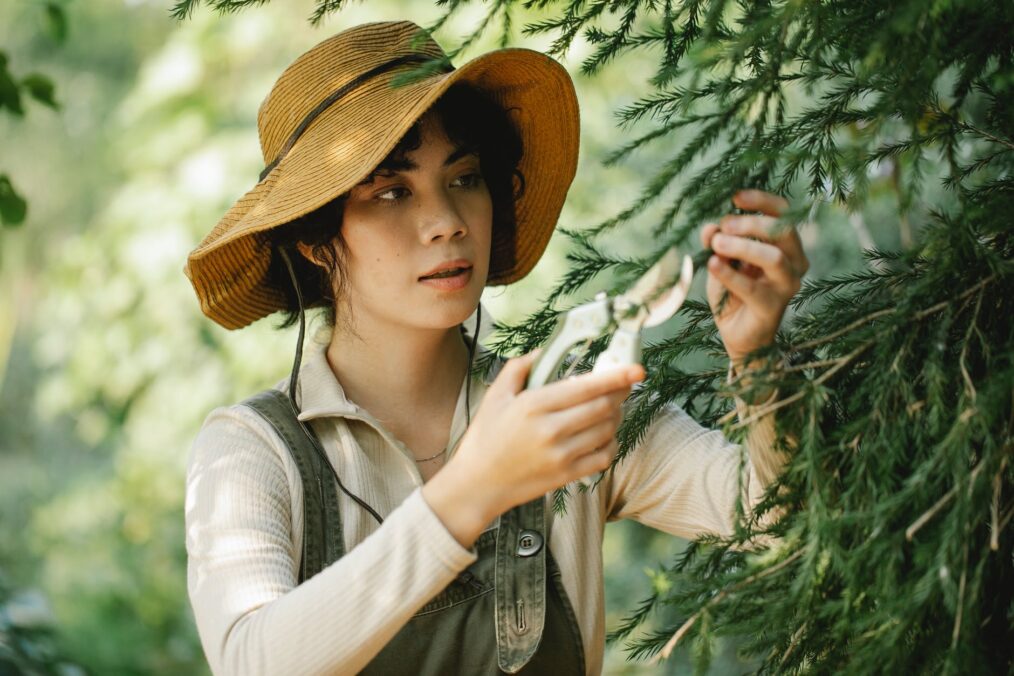 Create a walkway
You need to figure out the way you will move through your yard. The walkway needs to cover everything from your entrance to the outdoors sitting area and to some potential locations such as your shed or garage.
Think about adding a path to reach your flowers as well when you go to water them. This is optional, but you don't want to damage the grass.
Add plants and flowers
What makes your yard beautiful other than trees and walkways is the flowers. Choosing flowers can be really fun, but generally, you want something that is accessible and easy to maintain. Unless you love flowers so much that you want to dance around it every day or two, pick the ones that will stand out there no matter what.
With flowers, the idea is to add color to your yard and make the area more enjoyable. Having said that, we aren't going to make any suggestions her – while our team may enjoy tulips and roses, you might like verbenas or asters!
Sitting Area Matters
You've built all this so that you have a personal space of peace and quiet. Now, it is time to enjoy it. Decorating your outdoors sitting area means that you will need to buy furniture – a few chairs and a table. There are a few choices to make here. Do you go for plastic or wood?
If you have a place to store your outdoor set during the winter, perhaps the cheaper option might do, but if not, look for something that will not be damaged by rain and snow easily. Again, this all boils down to your preferences and budget.
Have a maintenance plan
People who build their mini-paradise often give up on it because of the time it is required to maintain it. Over the years, you have too much things to do and you simply don't have enough time to devote to your garden or your backyard.
That's why you need to have a maintenance plan right from the get-go. We've already mentioned it, but pick the elements that are easy to maintain, flowers that don't need any special treatment other than watering, etc.
You should always be motivated to get outside and do the minimum work required to keep everything in check. Your safe place must not become your burden, which is why you should go for less.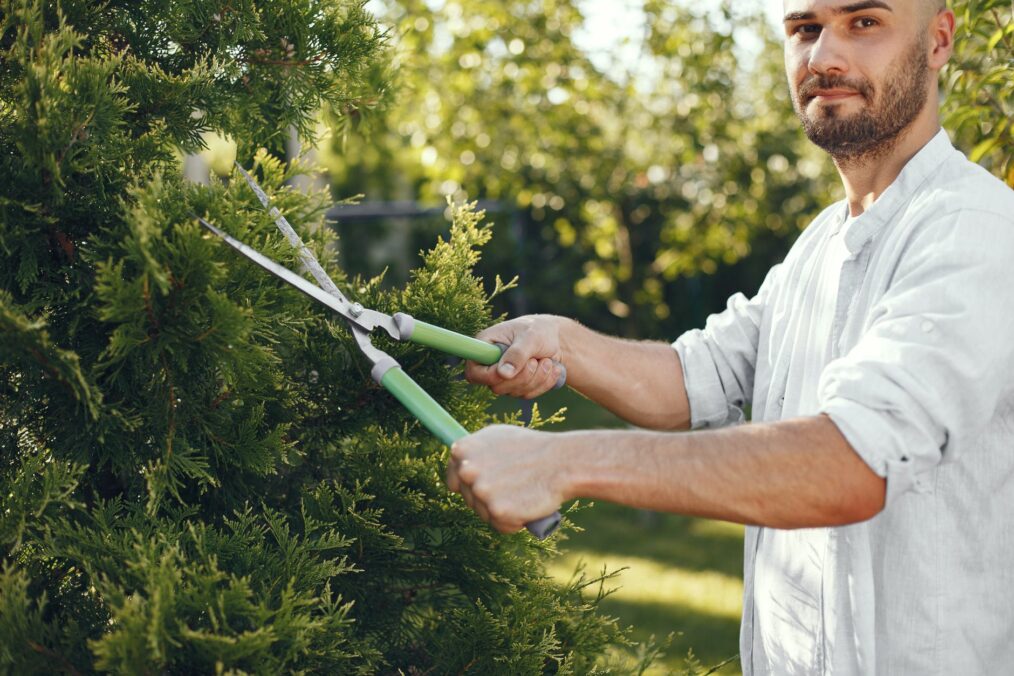 Conclusion
There are various aspects when it comes to landscaping and sometimes, there's no telling right from wrong. You can do things one way or the other and it works, but this guide should help you organizing everything in your yard the way you should, one step at the time.