Choosing the right underlayment for your laminate floor is a critical part of your home renovation project, as it affects several aspects like durability, insulation, and sound reduction. But with so many types, it can be difficult to determine which one will work best for you.
Installing laminate flooring is an excellent way to add value and beauty to your home. To ensure everything goes smoothly when choosing the underlayment for your new laminate floor, we put together this comprehensive guide explaining what kinds of choices are available and how each type works. We'll also discuss the installation process and other vital factors like moisture protection and climate conditions. By the end of this article, you should have all the information needed to decide which underlayment options will be best suited for you.
What Is An Underlayment?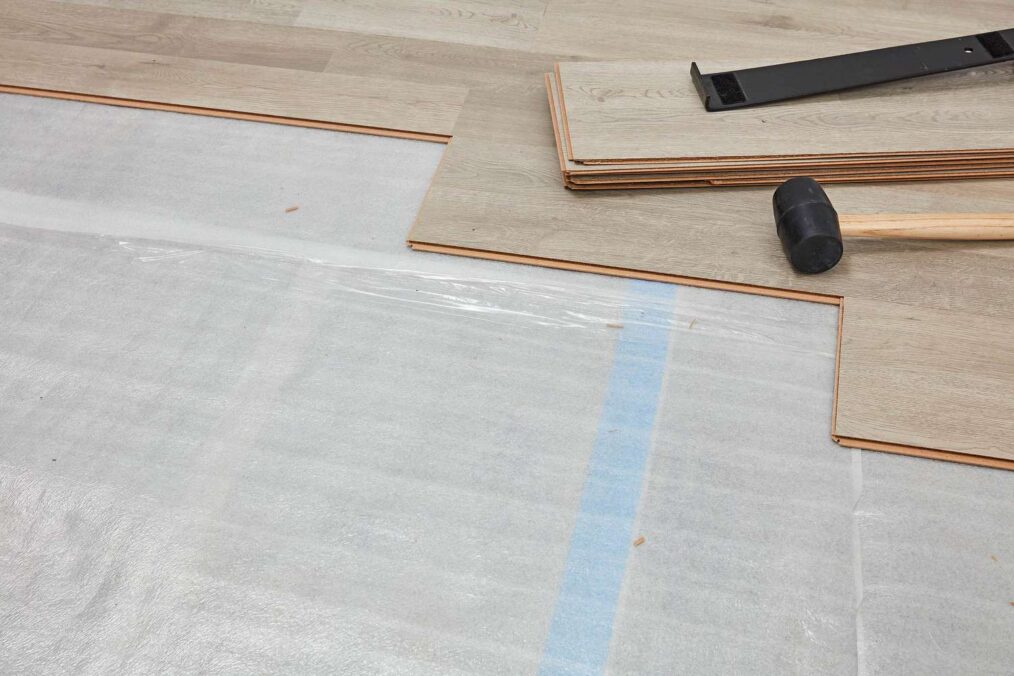 It is a material layer placed underneath your laminate flooring to provide additional cushion and stability. Several different types of underlayments are available, each with unique benefits depending on the type of laminate you have installed. 
It can also help reduce noise from foot traffic as it softens the sound when walking on top of the laminate flooring. It also helps to equalize subfloor imperfections, providing an even surface for the boards to rest upon, making installation much easier and more cost-effective.
Tips For Choosing The Right Underlayment For Your Laminate Flooring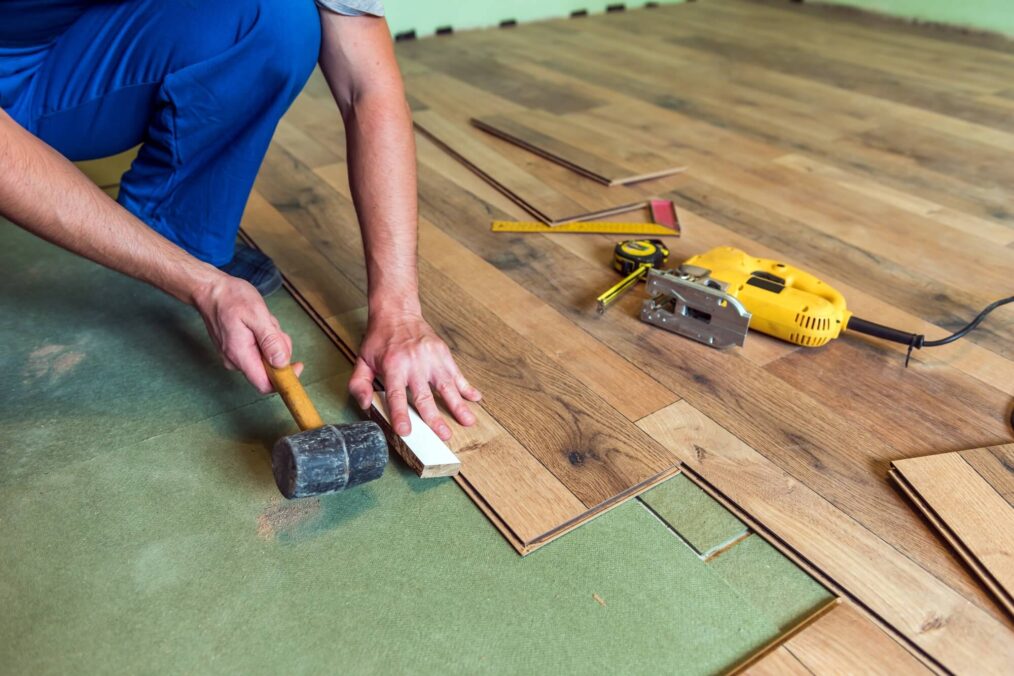 Installing laminate flooring takes careful consideration and planning. Whether you choose foam, felt, or cork, the right option of underlay pad can make a massive difference in warmth, soundproofing, and overall comfort of a floor. Here are some crucial tips for a full-time contractor or a homeowner to pick the perfect underlay pads for installing durable floors for your home.
Manufacturer's Recommendations
First, you should go through the basics to have adequate knowledge of limitations on the type of material that you should use for a specific floor. When you're looking for various options and trying to choose the ideal underlayment for your laminate flooring, it pays to check with the manufacturer's recommendations. This will help you make the best decision when selecting the right underlay pad for your laminate flooring.
In addition, some laminates are designed specifically for use over concrete subfloors; if this is the case with yours, invest in a heavy-duty option like closed cell foam insulation boards to protect against moisture damage caused by condensation on your basement walls.
Most manufacturers recommend using an acoustic or foam-based material when installing laminate flooring, as these materials offer superior cushioning and sound absorption compared to other options, such as felt or recycled rubber products. 
You'll need to choose an underlayment designed to protect against moisture in areas with high humidity. This will help to prevent buckling or warping of the floor due to the extra moisture. In colder climates, you may need an underlay pad with better insulation, which can help keep the floor warmer. 
Furthermore, in some cases, you should look for superior thermal protection to prevent the material from expanding and contracting with the changing temperatures. This will help reduce mold and mildew from forming on your laminate flooring. By considering your climate choose a product that ensures your flooring lasts longer and looks great for years to come.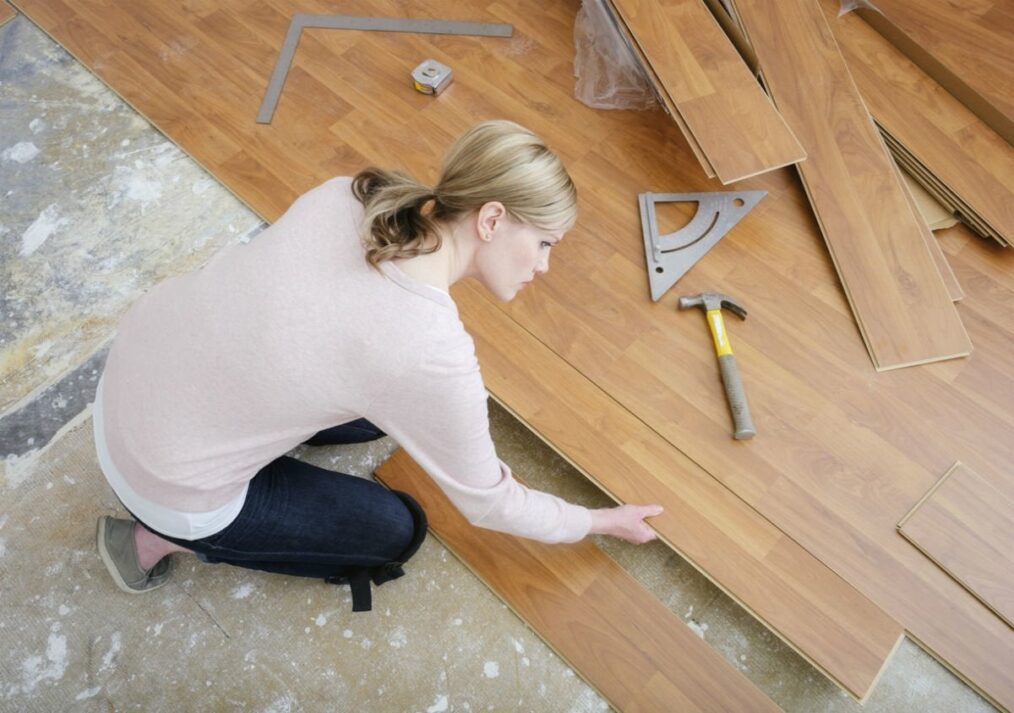 Choose The Right Thickness
The proper thickness of underlayment will depend on the manufacturer's requirements and the type of laminate you are installing. Generally speaking, the thicker the underlayment, the better the sound absorption and support on your laminate floor. Thicker underlayment will also be more resistant to moisture and indentation, meaning your laminate floor will last longer.
The thickness can range from as thin as 1mm up to 5mm or even 10mm. If your flooring is installed over concrete, use a thicker underlayment to provide added cushioning and reduce noise. It is essential to check the manufacturer's guidelines before choosing a thickness, as some require a certain level of consistency to void warranties.
If you are uncertain about the thickness of underlayment for your laminate flooring, speak to a professional for advice for an accurate recommendation based on our specific needs and the type of flooring you have chosen.
Go For A Moisture Barrier
Moisture can be critical as it can seep through the joints of your laminate flooring, causing it to expand and warp. So what can you do to avoid it? There are several options, but you can go with the possibility of using an underlay pad with a moisture barrier. This will act as a comprehensive barrier between the laminate flooring and the subfloor. This will help moisture to block from reaching the laminate, making your floor look and feel like spanking new.
Pick An Underlayment With Good Sound Absorption
A good quality underlayment should provide excellent acoustic insulation and reduce the sound that travels between rooms. This is especially important if you live in an apartment or condo with thin walls and floors.
It is crucial to consider and look for underlayment products with a high IIC rating (Impact Insulation Class) for good sound absorption features. Generally, an IIC rating of 50 or more effectively reduces sound transmission. However, it's important to note that ratings vary depending on the flooring type and underlayment's thickness.
In addition, for a high IIC rating, buy one compatible with your specific type of laminate flooring. Some underlayments may be explicitly designed for floating laminate flooring, whereas others are suitable for glue-down laminate. 

Go For An Underlayment With A Good Warranty
Always go for an underlayment with a good warranty because this ensures protection against product defects and provides peace of mind when making such a big purchase. An ideal warranty should cover material problems and everyday wear and tear if possible. 
Conclusion
Choosing the right underlayment for your laminate flooring is an important decision, as it can greatly impact the longevity of your flooring and the overall look and feel of your home. The tips outlined above should help you make an informed decision to ensure your flooring is adequately protected and looks great for years. 
Be sure to research and take your time when deciding, as the underlayment is integral to your flooring installation. Additionally, look for an underlayment with a good warranty. Following these tips will help you make the best choice for your home.