We've all heard about that highlighter glow up that make up experts talk about but how do you use it anyway and what does it really do? How do you not make yourself look like a metallic doll?
Let's start with the basics. A face highlighter is that face make up that is great at attracting and reflecting light there by creating an illusion of brightness and the glow from within illusion.
Not only that, it gives height to your face, which is why so many celebrities often use it to push and lift their cheekbones and other features.
So how does one apply it?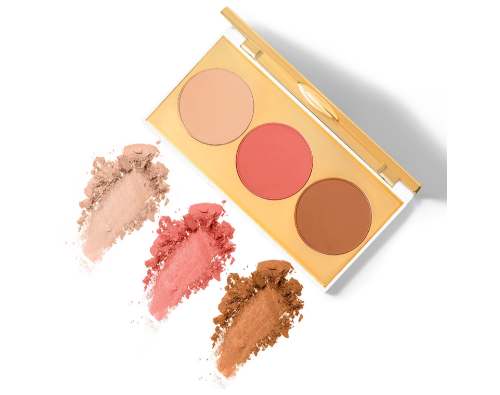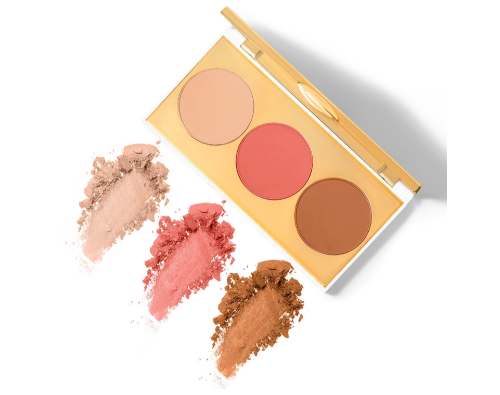 When you look for a best highlighter for face, do the simple test. Which is the silver v/s gold jewellery test. Depending on which kind of jewellery flatters your complexion the best, choose a highlighter based on that. Gold jewellery means a highlighter that has a copper, gold or bronze tonality, basically a warm highlighter. If silver and platinum jewelleryworks for you then you need to find a highlighter that has flecks of pale pink or silver in it. A nice warm pink shade is pretty much neutral and works on everybody.
Use a brush instead of jabbing at your skin with your fingers if you want a flawless look. It's always a tempting thought to use your hands to apply the highlighter but when you use a brush, you get a much more controlled application. When it comes to the larger areas like the cheeks, go for a flat angled brush. If you're using a cream highlighter, go for a dense and soft blender brush. This one is great for cream formulas and if you want to apply it on smaller places like your nose. Highlighter can make you look really youthful if you apply it in the right areas.
Never use highlighter all over your whole face. This makes the whole face illuminated which will look bad if you need to only highlight specific features. Too much highlighter on your face can make it look like you're sweating and that's not the look you are aiming for.
If you need to make your cheekbones inch higher, then just use the highlighter on the top, just the side of your under-eye areas. When you're using a shimmery highlighter, make sure it's away from the eyes at least at a finger's length. If the highlighter is too close to your eyes, it can settle into the fine lines and not just that, it can further accentuate them and make it look more prominent.
If you want to make your eyes look brighter and bigger, apply the highlighter around the tear ducts or just a little dot on the centre of the eyelids. This will give a flash of brightness whenever you blink.
To get an instant brow lift, all you need to do is dab some highlighter under the eyebrow arch to make your nose look slimmer, you can swipe it below the centre of the nose bridge. You can make your lips look poutier by applying it on the lip bow. The best results come with MyGlamm lipsticks and its line of products.