Whether you have cable or not, there is more than one way to watch the NBA Playoffs
Summer is here and that can only mean one thing: professional basketball's biggest games are in full swing. The 2021 NBA Playoffs have been full of surprises thus far, from the Atlanta Hawks securing several crucial victories, to Lebron and the Lakers being thrown out of the running at the hands of the dominant Phoenix Suns.
After suffering from injuries in both the regular and post season, the defending Los Angeles champion won't have a shot at back-to-back Finals glory this year. In fact, it is the Milwaukee Bucks that have the best chance at a Larry O'Brien trophy according to expert NBA Championship winner betting odds. The franchise, which has not won it all since 1971, may just end their 50-year-Finals drought streak in 2021.
To ensure fans don't miss out on a second of this historic post-season basketball action, here are three different ways to watch every matchup.
With the NBA Leagues Pass
For the most dedicated of fans, there's no better way to watch the playoffs than by investing in the NBA Leagues Pass. This service allows supporters to see every game in real-time as well as nightly re-caps and in-depth statistics. It can be streamed on multiple devices at a time and also adapts to both iOS and Android devices. Nowadays there are even special prices for the playoff season, including much lower costs than those offered at the beginning of the regular season. Those outside of the states can purchase the Leagues Pass as well but they will need a VPN.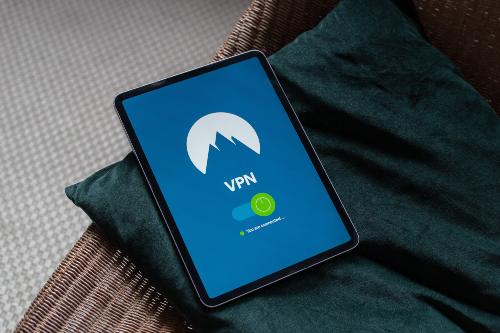 A VPN allows fans to view the playoffs from wherever they are and from multiple devices like laptops and tablets
By Purchasing a VPN if Located Outside the U.S.
VPNs help fans stay connected to the sports they love even while traveling or residing outside the country where a sport is played. Some great ones for watching the Finals include NordVPN, Express VPN and Surfshark. After purchasing, if you notice they are not running at optimal speed, try running a malware detection program just in case.
On the Main Participating Channels in the U.S.
If you have cable and are residing in the U.S., the NBA Playoffs are always featured on several local channels. Depending on the game, these include a mix of ESPN, TNT, and ABC. The matchups will be scattered throughout each channel so it's important to check the full T.V. schedule beforehand.