People in public health work tirelessly to improve the lives of billions. They ensure that we have access to nutritious food, good quality air, and clean drinking water. They promote health by keeping people safe and protecting them from suffering. Therefore, people passionate about helping others often opt for a career in the public health field.
It is the science of protecting people and their communities by improving how they live, learn, work and play. While physicians treat those who have fallen sick, public health workers try to prevent potential patients from getting sick. We all know that prevention is better than cure. So, the work of public health workers is invaluable as they prevent diseases and stop their spread.
Public health professionals may prevent the outbreak of diseases by tracking illnesses and preventing them. They also educate people about self-care and how to maintain a healthy lifestyle. Some public health institutions create policies and strategies to deal with diseases and disasters. Public health connects people by reducing global suffering.
Which Degree Is Right for You?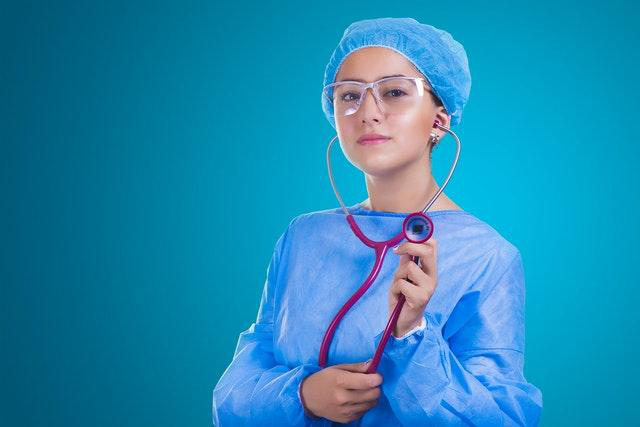 Public health programs require students to dedicate a lot of time and effort to their studies. Most courses also need students to get hands-on experience to qualify for a passing grade. However, not everyone can work in such a demanding environment.
You might opt for an on-campus master's degree or go for an online mph degree that can help you land the highest paying job like a biostatistician. There are other options as well, like becoming a health educator or a healthcare administrator. You can also work in disease prevention and behavior, and cultural issues. So, there are endless opportunities in this sector. The sky is the limit for the Public Health workers.
Furthermore, it is necessary to have public health professionals with diverse on-field experience. You can also check the online rankings of the degree programs. It will let you know how prestigious each program is.
What Are the Roles of a Public Health Worker?
The public health workers plan the reaction to health risks. Therefore they provide valuable input to the government crisis control departments. Most of their work revolves around evaluating the preparedness for disaster control.
They may work on the local, district, federal or international level. Some public health officers use monitoring tools to recognize health risks. They may use scientific screening instruments like lab records or other things like checklists and questionnaires. They also identify why some people are most likely to diseases compared to others.
Public health workers who work with hospitals manage the work of the medical staff. They may coordinate the everyday processes of nurses, doctors, orderlies, and other medical professionals to increase patient satisfaction. Health workers may also design health service systems and try to improve the lives of communities. Other public health professionals try to resolve issues of health inequities. However, most public health institutions try to contain the spread of viruses and disease. For example, public health professionals worked tirelessly to prevent and eradicate polio from most countries in the world.
Chronic diseases are among the ten most deadly diseases ever. They are responsible for a quarter of annual global deaths. Interestingly, most of these diseases are preventable. So, healthcare professionals work to reduce the yearly deaths by educating the masses about these diseases. They also out epidemiological research on the cause and effect of these diseases while others help develop vaccines. There are numerous different jobs in this sector. So, the work and routine of public health workers vary from person to person.
Public health workers may work in any setting. They can work as researchers in clinics where they research causes and intervention techniques for diseases in clinical settings. Those who prefer working one on one may aspire to work as caseworkers for an at-risk population. Some public health workers may work with communities and organizations as administrators and managers.
Why Is Public Health Vital? And Their Role in the Pandemic
Everyone is satisfied until a crisis hits town. The public health sector jumps into action during disasters. They have to struggle every day to stop the death toll. And unlike the hospitals, they have to manage thousands of people at the same time.
Therefore, this is when people understand the significance of a competent public health program. For example, during the COVID-19 pandemic situation, countries relied on the international and national public health institutes to guide people in the right way. Public health experts have also been vital in improving the quality of life and the average life expectancy. By introducing initiatives like vehicular laws, family planning, and water policies, the average life expectancy has risen by almost 30 years.
Public health officials have helped the world contain emerging pandemics for decades. They have optimized surveillance systems and create systemic reporting systems. Indeed, even during the COVID-19, public health officials guide struggling communities with scientific integrity. They worked to develop new technologies to battle the virus and spearheaded trials to understand the virus. While the world struggled with misinformation, public health officials put forward clear strategies to stop the spread. Their timely response helped save the lives of millions.
Conclusion
The public health sector is the right place for someone who loves to help others. There are numerous career paths in the field of public health and even more ways to enter them. Pubic health professionals can work on the micro and macro level. Therefore the duties and responsibilities of each public health worker are different. But the overall goal is the same; to work for the greater good of people.