We are now looking at the eighth sign of the Chinese zodiac: the Goat, sometimes also called the sign of sheep or Chinese Aries. The years of the rat benefit your sign of the Goat, just like those of the sign of the Rabbit. This is due to the fact that these three Chinese signs together form the element of Wood. This year you can see job opportunities and also have the opportunity to move to a better place to live if you wish. Let's see all these influences in detail.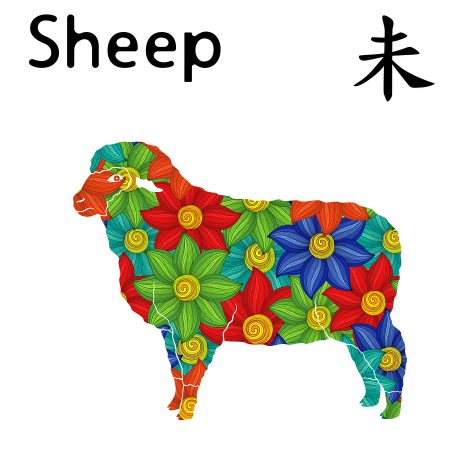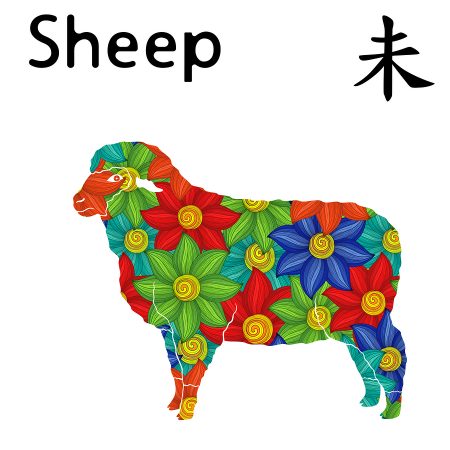 Keep in mind that this horoscope is based only on your birth year which is only a quarter of your Chinese astrological chart. Do you know that you can have one, two, three or even four signs of the Goat l in your natal chart? Your complete theme is Bazi or the Four Pillars of Fate. This complete picture often gives a very different picture than that offered by your simple year of birth / Chinese sign, and thus tells another story. This form of Chinese astrology, Bazi, is my specialty. It provides you with your personal life card, to find your vocation, to know your timing and to evolve positively.
Love
In 2023, goats have a better chance of meeting a new partner that will suit them. The Energy of the Rat Sign connects with yours and also contains an item representing your partner. Men of the sign are clearly favored by this year's energy. If you are single, you could meet someone who steals your heart but also invites you to evolve. This person is likely to get you out of your hobby and will ask you to invest so that this relationship works. Meetings are also favored for LGBT people because the rat brings their double. Single women of the sign may also meet but it might take a while and not be love at first sight. You will take the time to meet someone you are going to find complementary. It's all about giving you a chance. For those of you who are in a relationship, this year's rat will help you ease tension and work in the right direction. It is a welcome change after the harder years of the Dog and the Rooster.
Work and Money
In 2023, the rat helps you to seize career opportunities, Goat. Just like your love life, Yin rat's energies require you to get out of your comfort zone and be responsive and adventurous. You can change jobs or even career. To do this you must dare to express yourself and accept to evolve, see to acquire new skills. Some of you may be promoted in their work (depending on your month and date of birth), but you will be asked to learn new skills for this shift. If you've been out of work for a while, it's finally a great year to get back to work.
Difficulties will arise if you resist your own evolution and new responsibilities. The rat is good for your sign of the Goat IF you agree to progress; it is more complicated if you do not want any change to the status quo and if you procrastinate. You can be stubborn and refuse to open for comfort. That could serve you … So do not be ungrateful this year. Nothing that happens to you is too hard for you: so dare to evolve.
Health
As in your work, this rat is good for you if you are ready to move up a gear. It can be a wonderfully fun year for travel, spiritual discovery and self exploration. Take the challenge with pleasure and do not hesitate to try these new adventures. It could even be through exploring your love and sexual life, where becoming adventurous could open new horizons. Careful use of some psychedelic or shamanic plants may also open doors for some of you; but you must know your personal timing to know when the time has come to do it. Some of you might find the draining rat pressure; but the idea is to go in the direction of the current and stop resisting your evolution. Be rather proactive. For your health, it's time to have a diet and a healthy lifestyle to go much further, because this year can over-stimulate you (it is better to rest) see you gain weight. But this year's adventures of the rat help you keep fit!