General overview for February 2023.
This month of February is going to be a relatively quiet one compared to recent months.
There are more positive alignments (6) than the not so favourable ones (1), and (2) that can go either way.
The month starts with a lovely conjunction on 1 February between loving Venus and mighty Jupiter. Love and romance will be the tone of today, so enjoy yourself while you can. As there are so many other helpful planetary alignments this month I feel we can confidently move forward and make decisions with relative ease, compared to recent months. We may be able to be more passionate about our life and take more initiative in making important life choices.
There is just one planet changing signs, namely Venus, which enters Aquarius on 18 February. There is also one planet changing direction, namely Mercury turning direct on 19 Febuary.
In chronological order the changes in the heavens this month are: there will be a New Moon at 17 degrees of Aquarius on Thursday 7 February 2023; Venus will enter Aquarius on Monday 18 February; Mercury will turn direct on Tuesday 19 February at 8 degrees of Aquarius; and also today the Sun will enter Pisces for one whole calendar month; there will be a Full Moon on Thursday 21 February with the Sun at 1 degree of Pisces and the Moon at 1 degree of Virgo.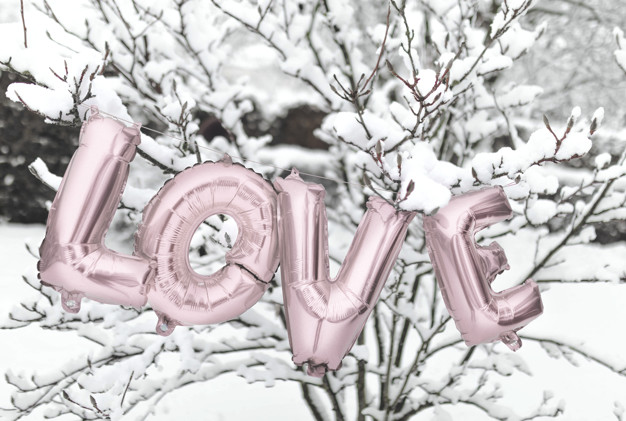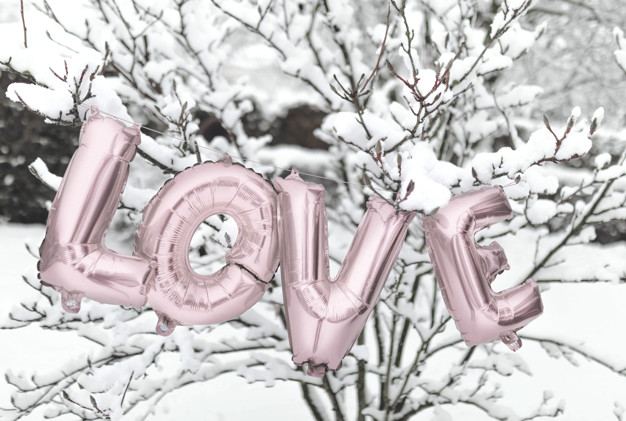 Moving right along…
There will be a New Moon at 17 degrees of Aquarius on Thursday 7 February so for those who want to strike out with their own unique ideas will be in a natural accordance with this planetary vibration. As it is a fixed sign, some things may take a little longer to manifest, though sure and safe wins the race. This is the time to be innovative in as many ways as you can think of and it will give you a fresh perspective on life.
Venus will enter Aquarius on Monday 18 February and remain in this sign up until 13 March. This could bring an attempt at peaceful negotiations if those 'powers that be' can lift themselves high enough to visualise the greater good for the world and those who live here.
There may also be some sensational news regarding love affairs, romance and marriages that seem to arise out of unusual situations, or between people of very different backgrounds, cultures or age groups. Alliances and romances will be formed that seem to have something different or unique about them and they will prove to be the talk of the town. Some people will take the huge step from long term friendship to romance, taking themselves and each other by surprise. This is also a good time to start a new fashion house focussing on the out of the ordinary and the use of original ideas.
Mercury will turn direct on Tuesday 19 February at 8 degrees of Aquarius so if you have any personal points at that degree, some information may come to light regarding the area of life that Mercury rules in your own personal chart. Generally speaking, when Mercury moves back into direct motion things start to pick up speed, especially if they have recently undergone alterations or delays of any kind. Communications get back to normal, people will finally return your phone calls and the fax machine decides to work yet again, finally! Plans that had been put on hold, or holiday arrangements may now seem to flow a little smoother. You can safely trust that your thought processes are once again back on track and not as changeable as they have been recently.
Also today the Sun enters Pisces for one whole calendar month, up until 20 March. Perhaps we should use this time to become more aware and in tune with the natural energies of this lovely planet, nature and the ocean. Those who are naturally gifted psychically could have some wonderful and enlightening experiences. So too can musicians artists, poets and all those interested in tapping the vast unknown. It is a time to show sensitivity and compassion for those who are less fortunate than ourselves and to be peaceful in mind and body.
There will be a Full Moon on Thursday 21 February with the Sun at 1 degree of Pisces and the Moon at 1 degree of Virgo. As these are both highly sensitive signs, the clash may bring out a sense of touchiness or emotional outbursts to the fore. Some will be particularly thin skinned when it comes to criticism, so tread gently with the kind and friendly folk on the planet. Make the best use of this time by attending to projects requiring both imagination and precision.
Jupiter will continue its transit of Capricorn and remain in this sign up until 5 February 2023. Now is the time to get serious about our personal lives, our goals and assess what our real responsibilities are, to ourselves and to others. It is a time of planning and preparation for the future. This could also prove to be a fortunate time to invest in the property market, buildings or in any solid and long established company. Taking care of our planet and the environment will also become of paramount importance to many people who will do whatever they can to protect our children and their future on this wonderful planet we call Earth.
Saturn continues in its retrograde motion and remains in this phase up until 3 May 2023. Where there had been order, regulations and a stronger hand forcing those to follow the rules, now some people will start running amok, possibly with no sense of where they are going or how to get there. We may not have much stability in the housing market and/or land prices, or it goes through a very sluggish time. Those ambitious ones amongst us, may feel they are getting nowhere or going backwards from their aims. They may have hoped in vain that their plans would take them in leaps and bounds up the corporate ladder. Alas a more propitious time will come for that.
Pluto is now in Capricorn and will remain in this sign for many years to come. We can expect that the established order of some things may be destroyed. Some establishments that appeared to be rock solid may now crumble or come apart at the seams. Some of these may include the British Royal family and its long held traditions. We may see a reigning monarch come to an end, once and for all. People will feel it is time to embrace a republican society rather than one dictated to by Royalty, the churches or the Pope.
The churches may also start to lose their audiences. There will be many transormations in the areas of power and government, and the people who currently hold the top jobs, as they will most likely find themselves out of their seats. Oh the times they are a changin'. We may need to toughen up a little because we are in for a bumpy ride.
For horary enthusiasts, continuing all month we still observe Neptune in Aquarius and Uranus in Pisces indicating that they are still in mutual reception.
Now down to the specifics of daily planetary activity.
The favourable days in February 2023 are:
Friday 1 February: Venus conjunct Jupiter. This is a brilliant day for getting engaged, married or starting a new romance or friendship. Also good for opening a new business, especially if it is connected to women's products, entertainment, the travel industry or foreign relations. Throwing a lavish party will also meet with success, though could be very costly. Starting a long distance journey, voyage or holiday could put you on a new learning curve and would be highly enjoyable and may result in a new love interest in your life, if you are single and fancy free.
Sunday 3 February: Mercury conjunct Neptune. This potentially could create confusing conditions or outright deception. Read the fine print, if it is not too fine to read, and do not sign contracts or give confidential information to those who may use it against you. For those who are finely tuned or psychic they will have various inspirations or hunches that could be useful in some way, but be wise and double check your information, regardless of where it comes from. Musicians and artists could have a productive day if they allow themselves the luxury of letting their imagination flow without obstruction.
Thursday 7 February: Sun conjunct Mercury. This aspect makes some people get really focussed mentally while others just get flustered or frazzled by too much grey matter being stimulated. For those who like a fast pace in their daily routine they will sail ahead smoothly and swiftly.
The others will have to do it again probably, and then they will get it right. This is called a combust situation, where a planet is so close to the Sun and the Sun can literally burn up the other planet. This can cause a congestion of information on telephone lines, faxes, e-mails and even face to face communications, where one person is just not hearing the other or cannot seem to reach an agreement or get their heads together on the same issue. Postpone any really important negotiations until a better day. Some people will enjoy a day like this and they will not be agitated by the influx of interruptions or extra communications because they will literally thrive on it. At least they will not have a boring day. The rest of us will be somewhat confused and exhausted by the end of the day and be seeking some quiet time away from the demands of this modern world.
Also today: Venus sextile Uranus. Those who dare to be innovative will capture the attention of their audience in a startling and exciting way during this time. Love relationships started today will be different in as many ways as there are stars in the sky. People involved in the arts, musical, beauty or related fields will be very productive and become more creative and inventive than usual. Those who wish to shock the conservative ones will be pleasantly surprised at how well they are actually accepted. The more unique your product or talent that you wish to show or sell will prove highly prosperous. A good day to get married, go on a first date, buy new clothes or throw a party or become involved in any form of entertainment.
Monday 11 February: Sun conjunct Neptune. This can be one of those days that will seem magical to those who are open and attuned to the cosmic vibrations around them. A positively inspiring day and one that will be long remembered as a day that brings the beautiful side of nature and life to our attention and the recognition that there are great wonders all around us, each and every day, if we just open our eyes and senses. Spend some time relaxing near the ocean and it will soothe your tired or restless soul. Music will be inspirational and those who are gifted in this area may create some magical lyrics or tunes. Opening a store selling musical or artistic products should fare well. However also be aware that the downside of these energies can bring confusion, deceit, masquerades, and people out to get what they can by whatever underhanded tactics are required. The sheep in wolf's clothing can be an appropriate way to describe what may be encountered for those who are unwary.
Friday 15 February: Sun trine Mars. This is fortunate for those wishing to push their own barrows and get out there to achieve some recognition or fame for their talents. Also a good day to buy a car or other electrical or electronic gadgets or machinery. Any business started that incorporates any of these items would be started under promising star patterns. A gym opened today will attract a large following as would an automotive repair shop or other mechanical enterprise. Someone in the sporting or athletic industry may be seen to achieve a new record or be in the news celebrating their victory.
Wednesday 20 February: Sun sextile Pluto. This can prove to be a great time to try to remake yourself or change your spots, if you need to. A day to spring clean, get rid of the old and outworn and be refreshed by the newness of starting out on a new path.
Someone in power may take a gigantic leap forward or be presented with an offer that almost seems too good to be true, but it will ultimately change the course of their destiny. A wonderful day to get married or start some new enterprise that involves reform or renovation in any way. If you wish to pull down the walls and rebuild them, this is the best time to do it. New relationships formed today, whether friendship or intimate, will literally put your life into a different perspective and possibly change your life forever.
Wednesday 27 February: Mercury conjunct Venus. This tends to incline people towards thoughts of love, harmony and peace. Some will write lengthy declarations of their feelings for the one they adore. Peaceful negotiations are highly likely for those who have the best interests of everyone at heart.
A good day to have a celebration, throw a party, go on a special date, get engaged or married. Businesses that focus on communications and the elements of romance will fare well, such as greeting cards offering words of love and friendship. A day of love and poetry and light hearted fun and frivolity. Take time out today to enjoy some lovely music or pleasant scenery and you will be aligning your actions in accord with the romantic and peaceful vibrations of the heavens. Romantic attachments and friendships formed today will be free of jealousy or binding commitments. People will want to be carefree and concerned only with happiness and pleasure.
The not so favourable days in February 2023 are:
Sunday 24 February: Sun opposition Saturn. There are potential limitations imposed by this angle. This influence is not conducive to asking for a raise, getting married, taking on a new job, starting a new business or even going for an interview.
Chances are there will be problems, delays, restrictions or other depressing conditions to cope with if you try to tackle difficult problems on a day like this. No new ventures should be decided upon or started to avoid problems that could last for many years to come.
This can be a disappointing day if you plan to make any significant personal decision that affects your well being and your future plans. This can have long-term ramifications so choose wisely. Not the day to approach the boss for a raise, as people in power are prone to be unreachable. There can be barriers or walls to challenge those who try to make peaceful negotiations, so refrain from these today where possible. An elderly person or a VIP may be in the news and showing concern for their safety or position. Someone in power or politics or royalty may lose their status or standing in the community.