General overview for March 2023.
This month of March is going to be a relatively busy month as we have a total of 20 alignments.
There are more positive alignments (10) than the not so favourable ones (5), and (5) that can go either way.
The month starts with the entry of Mars into the home loving sign of Cancer. This puts a shift towards sensitivity and emotional knee jerk reactions to situations, especially if you feel threatened in any way.
There are four planets changing signs, namely Mars to Cancer; Venus to Pisces; Mercury to Pisces; and the Sun to Aries, in that order.
Whilst there are nearly always difficult alignments each and every month, I could not help but notice that Venus is particularly active as well over the next five weeks. There are a total of 7 aspects to or from Venus this month, and this is especially enhanced by the entry of Venus into the most mystical sign of Pisces. Some people will be able to find their soul mate during this time and share some very special and unique love experiences. Love can be magical with this influence so I strongly recommend that if you are looking for love, get out there and meet as many people as you can, and you just may find the love of your life. Good luck.
In chronological order the changes in the heavens this month are: Mars to Cancer on 4 March; a New Moon on 8 March; Venus to Pisces on 13 March; Mercury to Pisces on 15 March; and the Sun to Aries on 20 March; and a Full Moon on 22 March.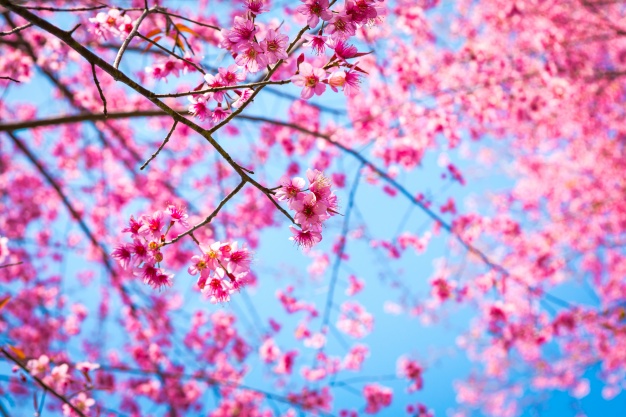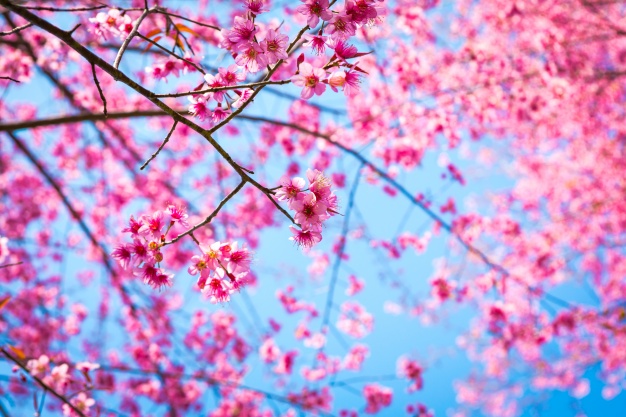 Moving right along…
Tuesday 4 March:  Mars enters Cancer and remains in this sign up until 10 May. This Cancerian influence could make us feel even more fiercely protective of our home, family and country and prepared to defend it at all costs. For those who are prone by nature to be aggressive, they may even strike out against their own during this period which will last until Mars re-enters Gemini at the end of this year.
There will be a New Moon at 17 degrees of the mystical, sensitive and compassionate sign Pisces on Friday 7 March. For those who have personal pints at this degree, it could be very insightful for you. This would be a great time to tune into the Universe, the inner self and open our hearts and our minds to the other people sharing this planet with us. We can reach out and let them know we care, in as many ways as there are stars in the sky.
Venus will enter Pisces on Thursday 13 March and remain in this sign up until 6 April. This is where Venus is in her exaltation, in other words, at her best and most compassionate. We may witness some very romantic alliances in the world or people throwing parties by the sea or reveling in mystery and magical themes. Romanticism will be very evident all around and the florist industry may thrive as may the perfumery's or other businesses associated with beauty and the lifting of the senses. Venus will stay in this sign until 21 February, so you have plenty of time to get out there and play in the romantic stakes if your are single and fancy free. This will make the ideas of love and romance occupy many peoples minds. There could be some fairytale weddings or new relationships started under this magical and mystical sign. Some though may find the fog a bit too dense to see through and could fall prey to deception and intrigue.
There will be some perfect matches and probably a fair amount of perfect mismatches too.
Mercury will enter Pisces on Saturday 15 March and remain in this sigh up until 3 April. This is the time to tune into the Cosmos for insight and guidance. There will be mystics in the news and all sorts of movies coming out during the next two and a half months that will focus primarily on things that are intangible such as dreams, visions, clairvoyance, magic, mysteries and all elements of the unknown, untried and untested. Those who seek to find their true destiny may very well be inspired and start out on a new path of self discovery. Artists, musicians, poets and writers of mystery will have a wonderful time finding the most imaginative ways to be productive of creative and beautiful works.
The Sun will enter Aries on Thursday 20 March for one whole calendar month, up until 19 April. This can be a time of high energy for many and the enthusiasm is there to start new projects. Some though may only start things and never finish them. Motor car racing may be in the news and athletes associated with various sporting industries. Accidents are more likely for those who rush or speed around so care needs to be taken to slow down to stop and smell the roses. Someone in power may make some rash or hasty decisions during this month long stay.
There will be a Full Moon on Saturday 22 March with the Sun at 1 degree of Aries and the Moon at 1 degree of Libra so there may be cross currents of what some people feel represents expressing their own personal needs, and those who are only interested in sharing things, and/or being equal and fair for all concerned. I always feel that this represents a clash between "I am" (typically Arian) and "us" (typically Libra). Some people may have to consider looking at a situation from the other person's point of view, rather than their own personal priorities.
Jupiter will continue its transit of Capricorn and remain in this sign up until 5 March 2023. Now is the time to get serious about our personal lives, our goals and assess what our real responsibilities are, to ourselves and to others. It is a time of planning and preparation for the future. This could also prove to be a fortunate time to invest in the property market, buildings or in any solid and long established company. Taking care of our planet and the environment will also become of paramount importance to many people who will do whatever they can to protect our children and their future on this wonderful planet we call Earth.
Saturn continues in its retrograde motion and remains in this phase up until 3 May 2023. Where there had been order, regulations and a stronger hand forcing those to follow the rules, now some people will start running amok, possibly with no sense of where they are going or how to get there. We may not have much stability in the housing market and/or land prices, or it goes through a very sluggish time.
Those ambitious ones amongst us, may feel they are getting nowhere or going backwards from their aims. They may have hoped in vain that their plans would take them in leaps and bounds up the corporate ladder. Alas a more propitious time will come for that.
Pluto is now in Capricorn and will remain in this sign for many years to come. We can expect that the established order of some things may be destroyed. Some establishments that appeared to be rock solid may now crumble or come apart at the seams. Some of these may include the British Royal family and its long held traditions. We may see a reigning monarch come to an end, once and for all. People will feel it is time to embrace a republican society rather than one dictated to by Royalty, the churches or the Pope.
The churches may also start to lose their audiences. There will be many transformations in the areas of power and government, and the people who currently hold the top jobs, as they will most likely find themselves out of their seats. Oh the times they are a changin'. We may need to toughen up a little because we are in for a bumpy ride.
For horary enthusiasts, continuing all month we still observe Neptune in Aquarius and Uranus in Pisces indicating that they are still in mutual reception.
Now down to the specifics of daily planetary activity.
The favourable days in March 2023 are:
 7 March: Sun sextile conjunct Jupiter. This is a beautiful alignment of the life-giving Sun with expansive Jupiter. It can provide us with the inspiration and faith to get any new endeavour under way with enthusiasm and sincerity of purpose. Open an entertainment centre or have a huge banquet or festival then and it will go off like a rocket to the Moon. This is also a good day to get married, start new friendships and any project involved with gold, glamour or places of amusement or the publishing industry. It is also one of the better kind of planetary times to commence just about anything that is important to you. A new store or business opening today would do well if focussed on books, publishing, the travel industry or to do with the law. If you strive for success on a day like this you are likely to achieve your goal. This is also a good time to start an overseas holiday. (Please also note the adverse Mars/Pluto alignment today).
Also today: Venus conjunct Neptune. This is just wonderful for a first date, getting engaged or married or throwing a huge party or other social gathering. If you utilise the themes of the ocean, romantic or magical effects, the outcome will be truly fascinating for all those who participate. Musicians, artists and poets will be in their element with their thoughts and imagination flowing freely and inspired by the mystical aspects of the Universe. A good day to open a business focussing on the elements of beauty, flowers, crystals, perfumes and women's products. This could be a heavenly day. Some people may be lucky enough to find their soul-mate. This is a magical time and will colour over all misgivings and produce a haze of wonder and delight that will leave you gasping. New friendships or romances commenced today seem idyllic and will restore your faith in humanity. People generally will appear to be more caring and compassionate. A day when everything looks beautiful and inspirational. An ocean journey would be quite pleasurable to the senses or any other similar beautiful scenic location. A wisp of magical stardust will drift down from the heavens and gloss over today, inclining some romantic types to fall in love. The Sun will rise before you even had the chance to put out the candle lights.
 9 March: Sun conjunct Uranus. Do not count on things going as planned today, for every little hiccup can magnify and throw your life into chaos. Air travel may be disrupted or exceptionally busy and mistakes are likely to occur that interfere with the way you had wanted things to go. Have a plan B ready as more than likely you will need it. Sudden, unexpected events can occur quite rapidly and prevent an easy flow of ideas and plans. Avoid rebellious people and eccentrics as they can play havoc with your routines or your way of life. Someone in power may have their status changed or they suffer an unexpected fall.
Also today: Mercury conjunct Neptune. This potentially could create confusing conditions or outright deception. Read the fine print, if it is not too fine to read, and do not sign contracts or give confidential information to those who may use it against you. For those who are finely tuned or psychic they will have various inspirations or hunches that could be useful in some way, but be wise and double check your information, regardless of where it comes from. Musicians and artists could have a productive day if they allow themselves the luxury of letting their imagination flow without obstruction.
 14 March. Venus sextile Pluto. This is a magnificent combination and can produce a great day for those seeking true love. I adore this kind of planetary formation. If you should happen to meet a new lover under this influence you will be radically changed overnight. This new person will seem magnetic and passionate. You may feel you have been put under a spell, and in a way you are right. This influence is deep, hypnotic and highly sexual, so expect to go into a relationship and become totally and intimately involved, and very quickly too. Also a good day to get married, start a new business enterprise especially if it involves regeneration themes, getting fit or to do with women's products and services.
 15 March: Mars sextile Saturn. This can be productive for the automotive industry or any other industry involved with machinery of all types. Those who make long term investments, especially those involving the real estate business will profit from this further down the track. If you can keep your nose to the grindstone, your abilities and efforts will be recognised by those in authority over you. Perseverance, dedication and endurance are the qualities that can be drawn from this alignment so put them to good use while you can. Your energies will be backed up by your determination to plod on until you reach success.
 16 March: Mercury sextile Pluto. This is the day that detectives and the police can uncover hidden motives, dead bodies, or anything else that has been covered over. Also a good time to start writing a mystery novel, solving a crossword puzzle, or doing that jigsaw. The mind will be penetrating and clear. Those who seek to discover what lies beneath the surface of things will be pleasantly surprised with what they find. Starting a new study course too will keep those in attendance in awe of what they learn.
Also today: Venus trine Mars. Those in the business of selling will have a field day if they use the methods of 'sex sells' at this time. The seductive elements between these planets can be wielded on an innocent public who will actually lap it up like a pussycat with a bowl of milk. A good day to get married, engaged, go on a first date or start a business involved in capturing the imagination of those who are interested in what attracts one to another. Items such as perfumes and aftershaves will sell well today, or any other item that lures people to one another.
 18 March: Mercury trine Mars. This is a high energy day on a mental level so people will want to voice their opinions or be vocal about what they consider important. A good day to start a new business that requires huge doses of both intellect and muscle. Also a good time to take a hike, enter a marathon run, or join up with a group of young people to swap ideas on how to get fit and stay healthy. This is also a time to become organised with your filing system, conquer the mountain of paperwork and then let off steam later in the gym for some muscle flexing.
25 March: Mercury conjunct Venus. This tends to incline people towards thoughts of love, harmony and peace. Some will write lengthy declarations of their feelings for the one they adore. Peaceful negotiations are highly likely for those who have the best interests of everyone at heart. A good day to have a celebration, throw a party, go on a special date, get engaged or married. Businesses that focus on communications and the elements of romance will fare well, such as greeting cards offering words of love and friendship. A day of love and poetry and light hearted fun and frivolity. Take time out today to enjoy some lovely music or pleasant scenery and you will be aligning your actions in accord with the romantic and peaceful vibrations of the heavens. Romantic attachments and friendships formed today will be free of jealousy or binding commitments. People will want to be carefree and concerned only with happiness and pleasure.
 28 March: Mercury sextile Jupiter. This angle promises those who strive to see the bigger picture will do so and teach those who listen how to find it themselves. A great day to start a holiday or travel to places previously unseen. This could prove to be a great day to start writing a new book, open a book store or one associated with the travel industry. People will generally tend to be liberal and broad-minded in their thinking and approach to life. Also a favourable day to start teaching, lecturing or writing a lengthy project. The area of communications and information will be busy and any business started today that connects with these will fare well. This is a good time for negotiations and for getting your message across. The advertising and news media areas will be highly productive. There could be a merger between two large organisations, companies or countries, that can benefit everyone involved. Expansion is the key-word for the day, so plan to make this as positive a time as possible. A busy day for the travel industry and the Internet.
Also today: Mercury conjunct Uranus. The grey matter can be stimulated and some will have flashes of insight into previously tricky problems. A great day to try to solve a puzzle or attempt some brainstorming. New ideas could revolutionise existing thoughts and make headway for some exciting new ones. There could be some new discoveries or inventions arise in the course of the day and those who are the geniuses on the planet will also be inspired more than usual. A good day to open a communications or other business involved in the transference of information or ideas. Starting to write, or even launching a new book could also prove highly successful and grab the attention of those seeking something new and different. This alignment holds the promise of surprise and excitement. If you wish to start a unique advertising campaign or launch your ideas out into the big wide world, choose this day to do it. Many communications will contain startling information or news that will surprise people. New websites or other communications businesses, such as magazines or newspapers, that are launched today will fare well but will need to be constantly coming up with new concepts and stimulating ideas to keep us entertained and enlightened.
29 March: Venus sextile Jupiter. This is a brilliant day for getting engaged, married or starting a new romance or friendship. Also good for opening a new business, especially if it is connected to women's products, entertainment, the travel industry or foreign relations. Throwing a lavish party will also meet with success, though could be very costly. Starting a long distance journey, voyage or holiday could put you on a new learning curve and would be highly enjoyable and may result in a new love interest in your life, if you are single and fancy free.
Also today: Venus conjunct Uranus. Those who dare to be innovative will capture the attention of their audience in a startling and exciting way during this time. Love relationships started today will be different in as many ways as there are stars in the sky. People involved in the arts, musical, beauty or related fields will be very productive and become more creative and inventive than usual. Those who wish to shock the conservative ones will be pleasantly surprised at how well they are actually accepted. The more unique your product or talent that you wish to show or sell will prove highly prosperous. A good day to get married, go on a first date, buy new clothes or throw a party or become involved in any form of entertainment.
Also today: Jupiter sextile Uranus. This is an exceptionally positive alignment where we are able to embrace the bigger picture through different eyes. Those inventors out there may make some amazing discoveries and bring to the world some ideas that will literally blow us away. Travel will be exciting and very adventurous during this time. We can start our lives over with a new point of view if we choose to do so.Also today: Jupiter sextile Uranus. This is an exceptionally positive alignment where we are able to embrace the bigger picture through different eyes. Those inventors out there may make some amazing discoveries and bring to the world some ideas that will literally blow us away. Travel will be exciting and very adventurous during this time. We can start our lives over with a new point of view if we choose to do so.
The not so favourable days in March 2023 are:
7 March: Mars opposition Pluto. This is the most volatile aspect we have this month and can be connected with potential war threats in the world. Both Mars and Pluto have a rulership over death and violence, so this is not the time to walk alone in a dark alley nor take chances with your life, risk your safety or meet with strangers.
The air can be explosive and deep resentments can build from encounters made today that have sinister intentions. Don't start a new business or friendship today and make every attempt to avoid people and places of shady character, or large groups of angry people.
16 March: Venus opposition Saturn. Not a good day to get married, start a new relationship or go on a first date. Any one of these will be productive of delays, limitations or burdens and other difficulties that will be hard to overcome. People will tend to be hard to reach or fathom or understand. Barriers that tend to divide will be more noticeable than usual. Do not start a new business today, especially if it involves women's products, beauty, music or the arts. Not a good day to try to reach amicable agreements, especially with those near and dear to you.
Some will tend to become disappointed in a big way. The air is filled with distance and coldness so don't attempt to make up with your lover if you have had a fight, as they will not want to hear your plight and may just turn their back and walk the other way. Friendships and new romances will not get off to a good start and may involve heavy responsibilities later on or you find out you have to look after them more than is healthy. Not a good day to start a new business as the setbacks and delays may curtail your freedom and not be worth the effort applied.
 17 March: Mercury opposition Saturn. This is not the day to make agreements as they may involve regulations and obligations that tie you up in knots. There could be some serious decisions made that affect people long after the present. The Mercurial influence could be darkened by sombre Saturn's habit of making it difficult to see eye to eye and reach amicable agreements about any of these matters.
However, those who are wise can instruct those who are not. Those who refuse to take a wider view will only alienate themselves from a comfortable position and find themselves on the other side of the wall. This though can be a good day for serious study. It is not good for purchasing land or other real estate. If you do, then make sure there are no potential problems to do with dampness or rising water levels in the area.
 21 March: Sun square Pluto. This is potentially a highly volatile and explosive angle that can erupt from out of nowhere and create chaos and ruin for those who take chances with their lives and their safety. A VIP or other person of high standing may take a fall or be held accountable for some misdeed from their past.
Any secrets that are buried may be re-surfaced and exposed for all to see. This will be an ugly time for some, as the underworld elements of this can be exposed and create unpleasant situations for people to try to extract themselves from what they are involved in. Not a good day to buy a car, go into business, get married, engaged or start a new job, friendship or other personal decisions that can reflect on oneself at a later time. Be careful who you associate with and do not trust strangers. Alleyways and dark places should be avoided like the plague.
 30 March: Sun square Mars. Not a day to speed down the highway ignorant of other drivers on the road. Not a good day to travel and, in particular, in any vehicle that will take risks or go too fast. Not a day to even go on a risky amusement park ride as something may just go wrong.
This is an accident prone day so do not buy a new car or other machinery, or attempt to cross the road when there is lots of traffic. Some people will go off half cocked and end up red faced if they try stepping on other people's toes unnecessarily. Someone in power may have some difficult problems to deal with that arises suddenly and has to be resolved without blinking. People will not be patient or feel like waiting around on a day like this.